Handcrafted Driftwood Star Bamboo Wind Chime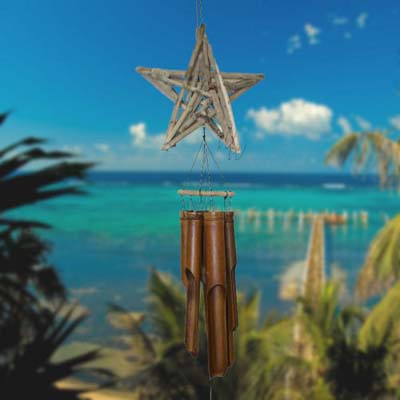 Cohasset Wind Chimes
<p>This Bamboo chime features a Driftwood Star atop 6 polished tubes. They give a wonderful fun beachfront feel.</p> <p>Dimensions: 36" long x 5" wide (approximately)</p>
bamboo
241
241
49.98
Whimsical Winds Wind Chimes
https://whimsicalwinds.com/Item/Driftwood-Star-Bamboo-Wind-Chime
Handcrafted Driftwood Star Bamboo Wind Chime
Handcrafted Driftwood Star Bamboo Wind Chime
This Bamboo chime features a Driftwood Star atop 6 polished tubes. They give a wonderful fun beachfront feel.
Dimensions: 36 inches long x 5 inches wide (approximately)
Denotes items that always ship for free. No shipping charges are calculated for Free Shipping items. Applies to the 48 contiguous United States. Does not include shipping to Alaska or Hawaii.
Software: Kryptronic eCommerce, Copyright 1999-2023 Kryptronic, Inc. Exec Time: 0.066691 Seconds Memory Usage: 1.488976 Megabytes