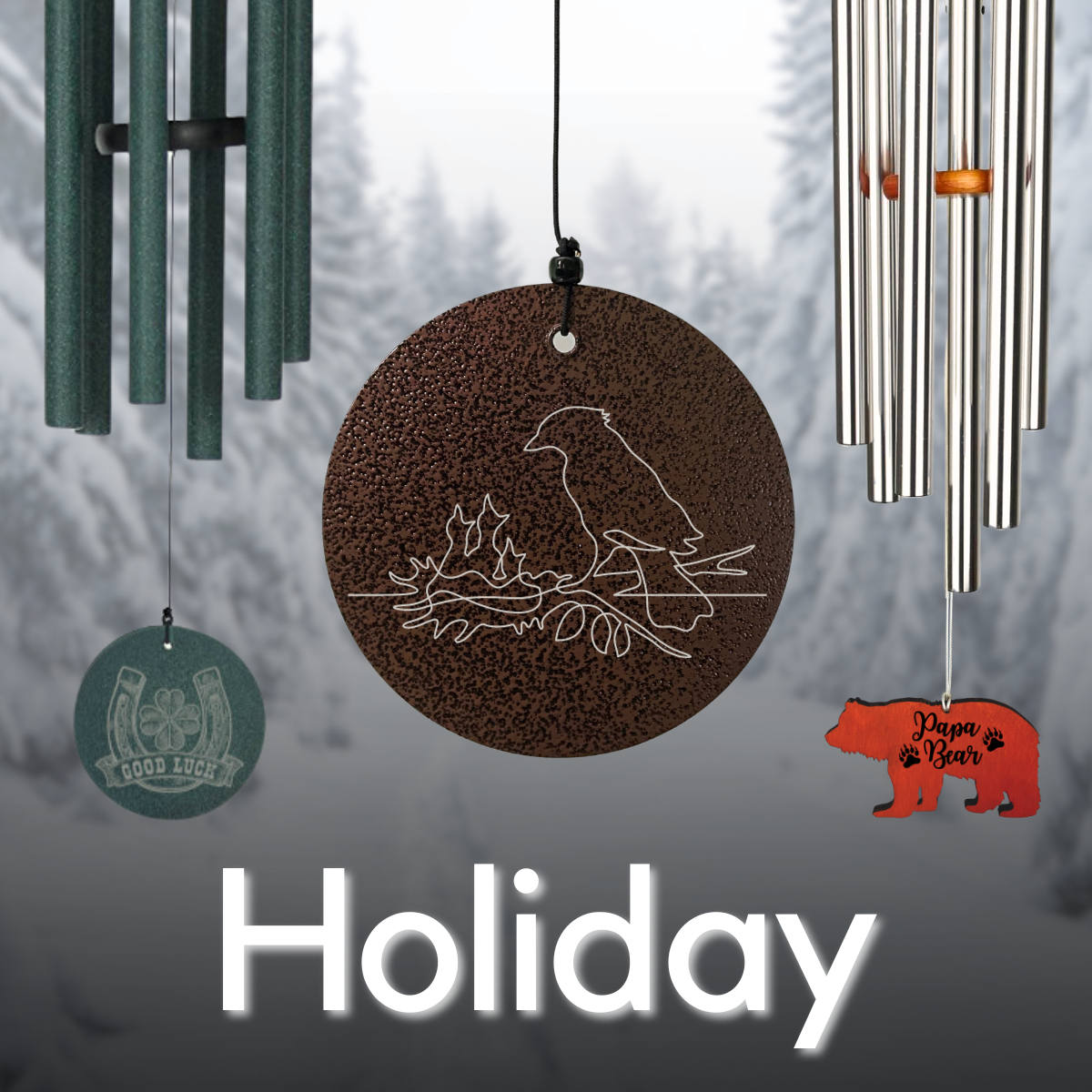 Holiday
Looking for a unique and meaningful present? Our exquisite wind chimes are meticulously crafted and individually engraved, offering a personal touch that will surely delight. They serve as perfect gifts, allowing you to celebrate cherished moments an
Holidays
Holidays
Holiday wind chimes - where festive wishes become music
With each gentle breeze, the chimes play a melody that encapsulates the warmth and love shared during the festive seasons. May it become a whimsical addition to your holiday traditions, resonating with the joy and unity that makes moments truly special.
Embrace the enchanting melody of the holidays with these special wind chimes. Whether enjoyed in solitude or shared with loved ones, may the joyful tones fill your heart with the spirit of the season. Personalize a beautiful set of wind chimes for your home or as a thoughtful gift at whimsicalwinds.com
Listen to and personalize each of our Whimsical Winds Wind Chimes below by following it's link or picture.
Software: Kryptronic eCommerce, Copyright 1999-2023 Kryptronic, Inc. Exec Time: 0.021565 Seconds Memory Usage: 1.094292 Megabytes