Handcrafted Sailboat Bamboo Wind Chime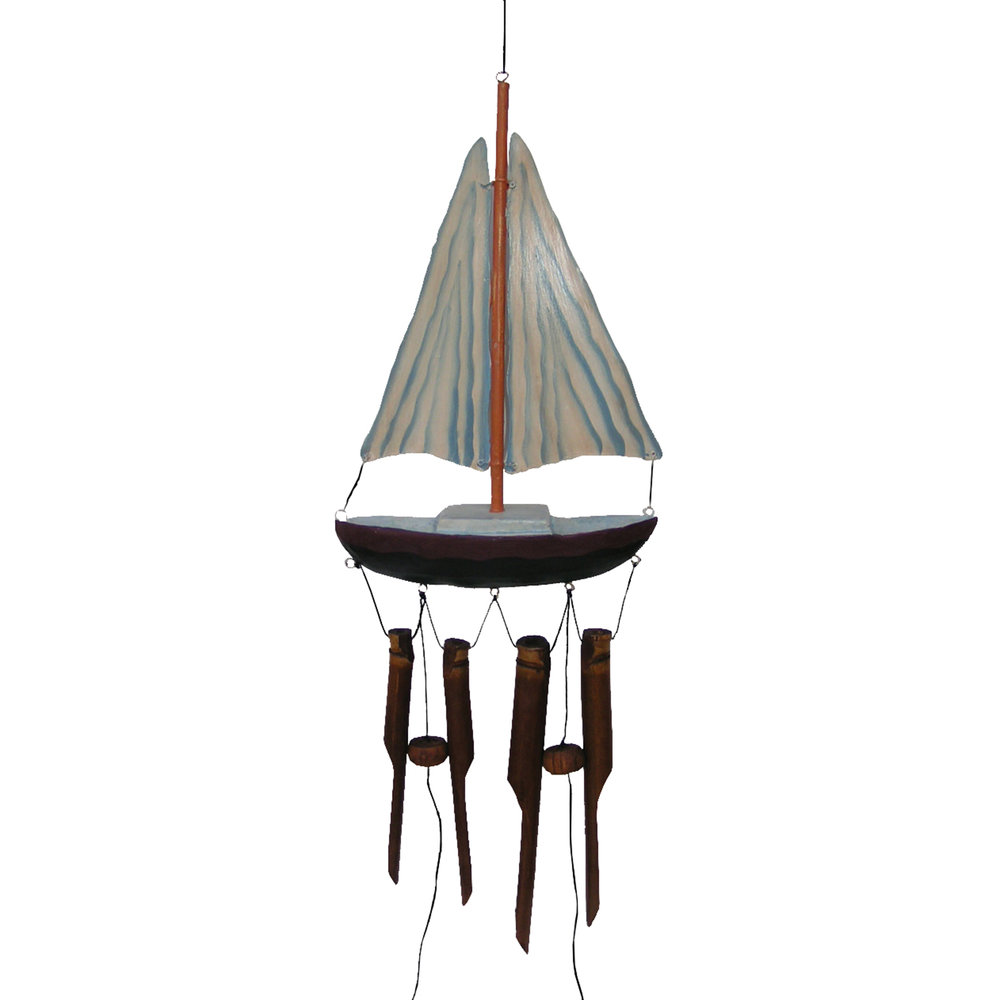 Cohasset Wind Chimes
This Cohasset Simple wind chime features 4 bamboo tubes decorated with a Sail Boat on Top. Each unique bamboo chime is hand-carved, hand-painted, and hand tuned by family craftsman on the beautiful island of Bali. Dimensions: 38 inches long x 6 inches wide (approximately)
bamboo
159
159
46.00
Whimsical Winds Wind Chimes
https://whimsicalwinds.com/Item/159
Handcrafted Sailboat Bamboo Wind Chime
Handcrafted Sailboat Bamboo Wind Chime
This Cohasset wind chime features 4 bamboo tubes decorated with a Sail Boat on top. Only high quality bamboo, solid wood and hand polished tubes are used to create these whimsical works of art.
Dimensions: 34 inches long x 10 inches wide (approximately)
Receive an in stock email notification for this item as soons as it becomes available.
159 - Handcrafted Sailboat Bamboo Wind Chime
Software: Kryptronic eCommerce, Copyright 1999-2022 Kryptronic, Inc. Exec Time: 0.026822 Seconds Memory Usage: 1.422707 Megabytes