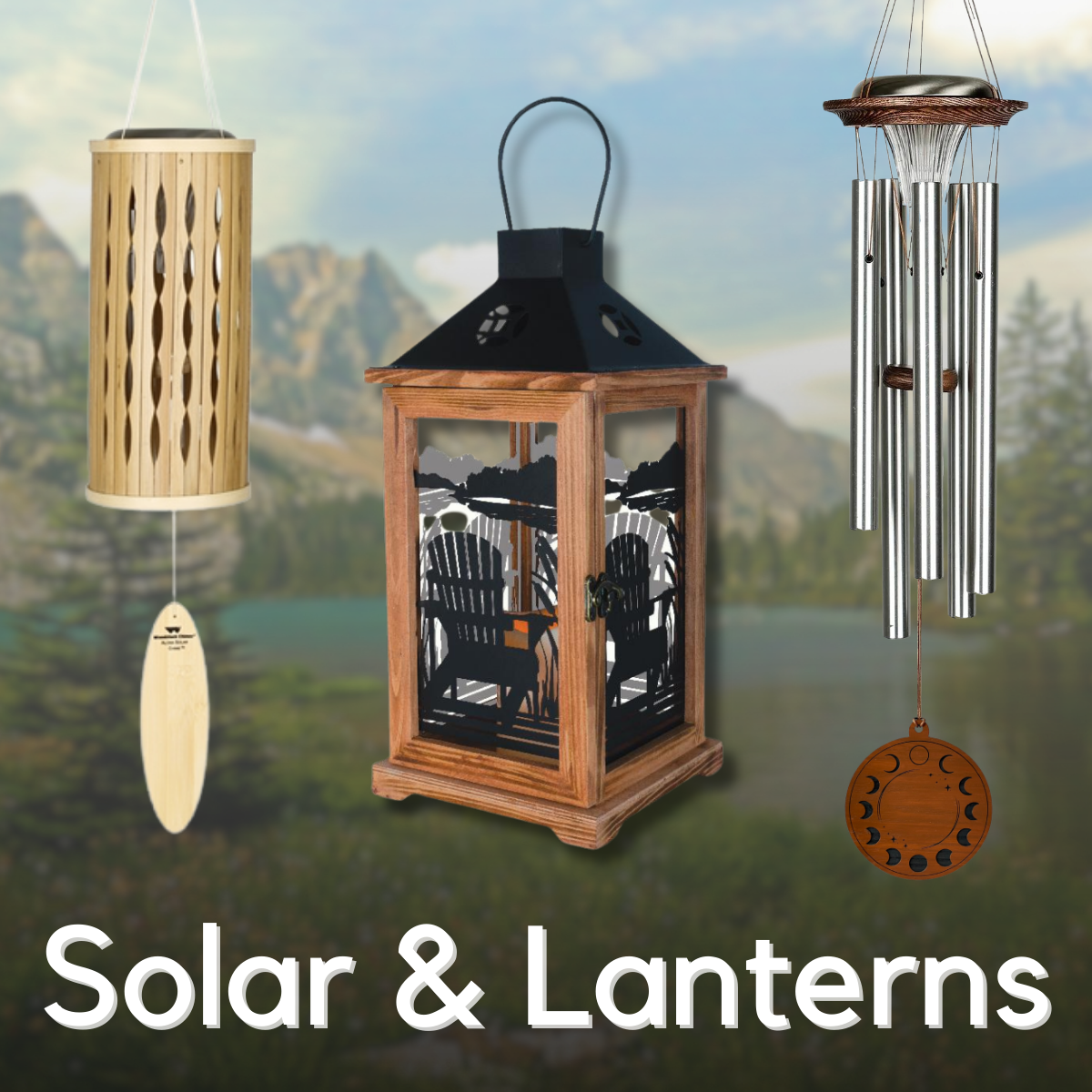 Solar Wind Chimes
Looking for an eco-friendly way to decorate your garden? Check out our solar wind chimes! These chimes use solar panel technology to collect energy during the day and illuminate your wind chime with bright LED lights at night. Choose from a variety o
Solar Chimes and Lanterns
Solar Chimes and Lanterns

Radiant Nights – Solar-Powered Delights
Looking for a unique and eco-friendly way to decorate your garden? Look no further than solar wind chimes! These innovative chimes incorporate solar panel technology, which means they collect energy from sunlight during the day. This stored energy is then used to power bright LED lights that illuminate your wind chime at night, creating a shining and beautiful display.
Our solar wind chimes are perfect for adding a touch of charm and whimsy to your outdoor space. They come in a variety of styles and designs to suit any taste. Best of all, since they're powered by solar energy, you don't need to worry about changing batteries or running electrical cords to your garden.
Don't want to chase the sun? Explore the enchantment of our collection of flameless LED candle lanterns. These lanterns offer a timeless and cozy ambiance without the need for sunlight. With a range of both indoor and outdoor use, our flameless LED candle lanterns provide the flickering warmth of candlelight without the worry of an open flame.
Denotes items that always ship for free. No shipping charges are calculated for Free Shipping items. Applies to the 48 contiguous United States. Does not include shipping to Alaska or Hawaii.
Get discounted pricing on Special Offer items when you buy today.
Software: Kryptronic eCommerce, Copyright 1999-2023 Kryptronic, Inc. Exec Time: 0.090804 Seconds Memory Usage: 2.817802 Megabytes