Moonlight Solar Chime 29 Inch Wind Chime - Engraveable Dog Sail - Bronze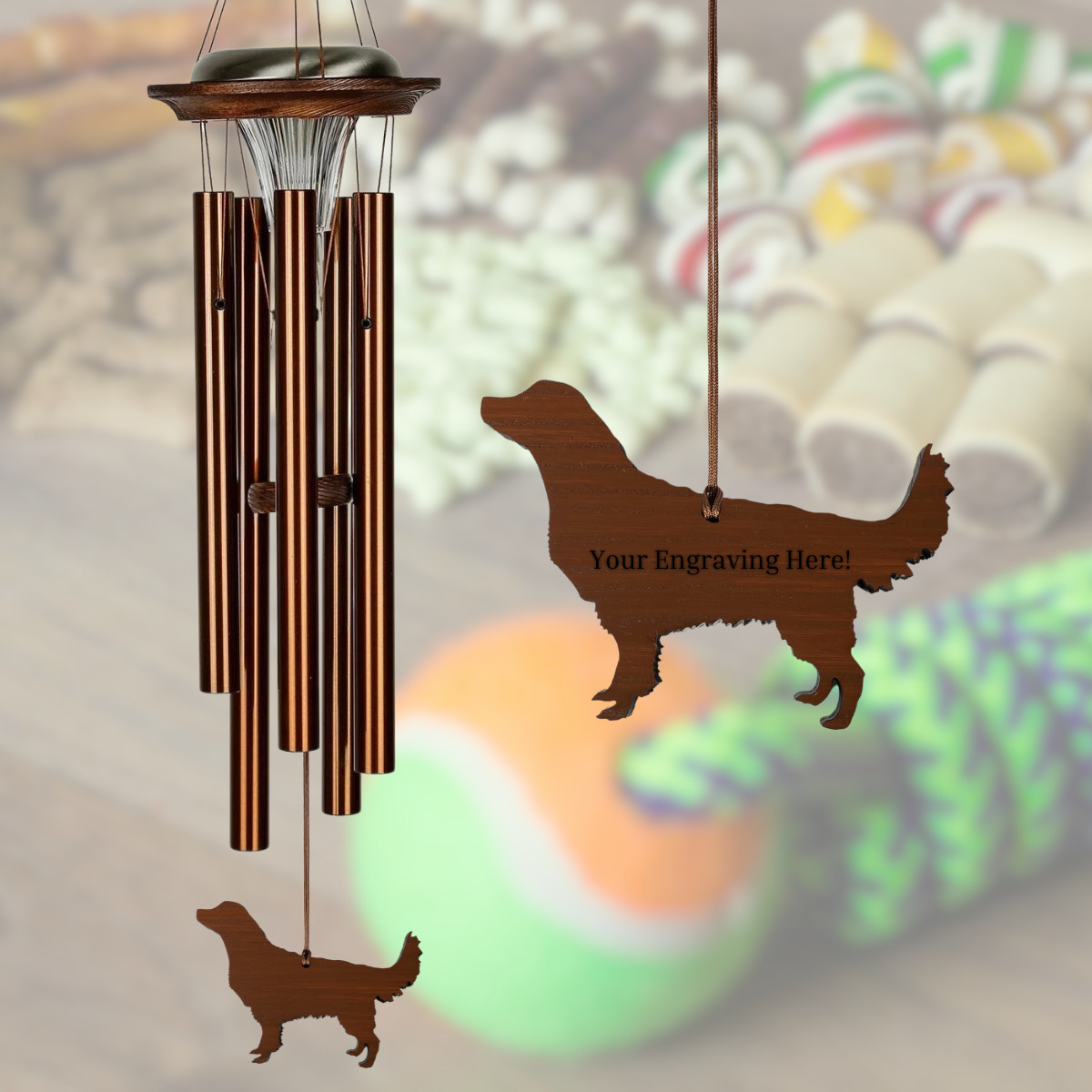 Woodstock Chimes
Moonlight 29 Inch Bronze Solar Chime - Engravable Dog Sail can be engraved with up to 15 characters of your thoughts, feelings, names, and dates. The 29 inch size has a wonderful low tone, perfect as a memorial, decorative keepsake, dedication, or birthday greeting. This chime has: 6 anodized aluminum tubes Nylon cording High density striker Dimensions: 29 inches long
Engraved
E-MOONBRDS
MOONBRDS
96.98
Whimsical Winds Wind Chimes
https://whimsicalwinds.com/Item/Moonlight-29-Inch-Bronze-Solar-Chime-Engraveable-Dog-Sail
Moonlight Solar Chime 29 Inch Wind Chime - Engraveable Dog Sail - Bronze
Moonlight Solar Chime 29 Inch Wind Chime - Engraveable Dog Sail - Bronze
Enjoy this bronze wind chime with your favorite dog breed as the wind sail, tuned to a romantic Balinese scale, and featuring an automatic solar light for evening ambiance in your outdoor space.
Dog wind sail that can be engraved with up to 15 characters of your thoughts, feelings, names, or dates.
This chime:
29 inches in length
Solar-powered light
Teak finish ash wood
6 bronze anodized aluminum tubes
Nylon cording
High density striker
Includes Free Shipping & Free Engraving
Denotes items that always ship for free. No shipping charges are calculated for Free Shipping items. Applies to the 48 contiguous United States. Does not include shipping to Alaska or Hawaii.
Get discounted pricing on Special Offer items when you buy today.
Software: Kryptronic eCommerce, Copyright 1999-2023 Kryptronic, Inc. Exec Time: 0.356863 Seconds Memory Usage: 1.64608 Megabytes