Woodstock Percussion Wind Fantasy Chime - Butterfly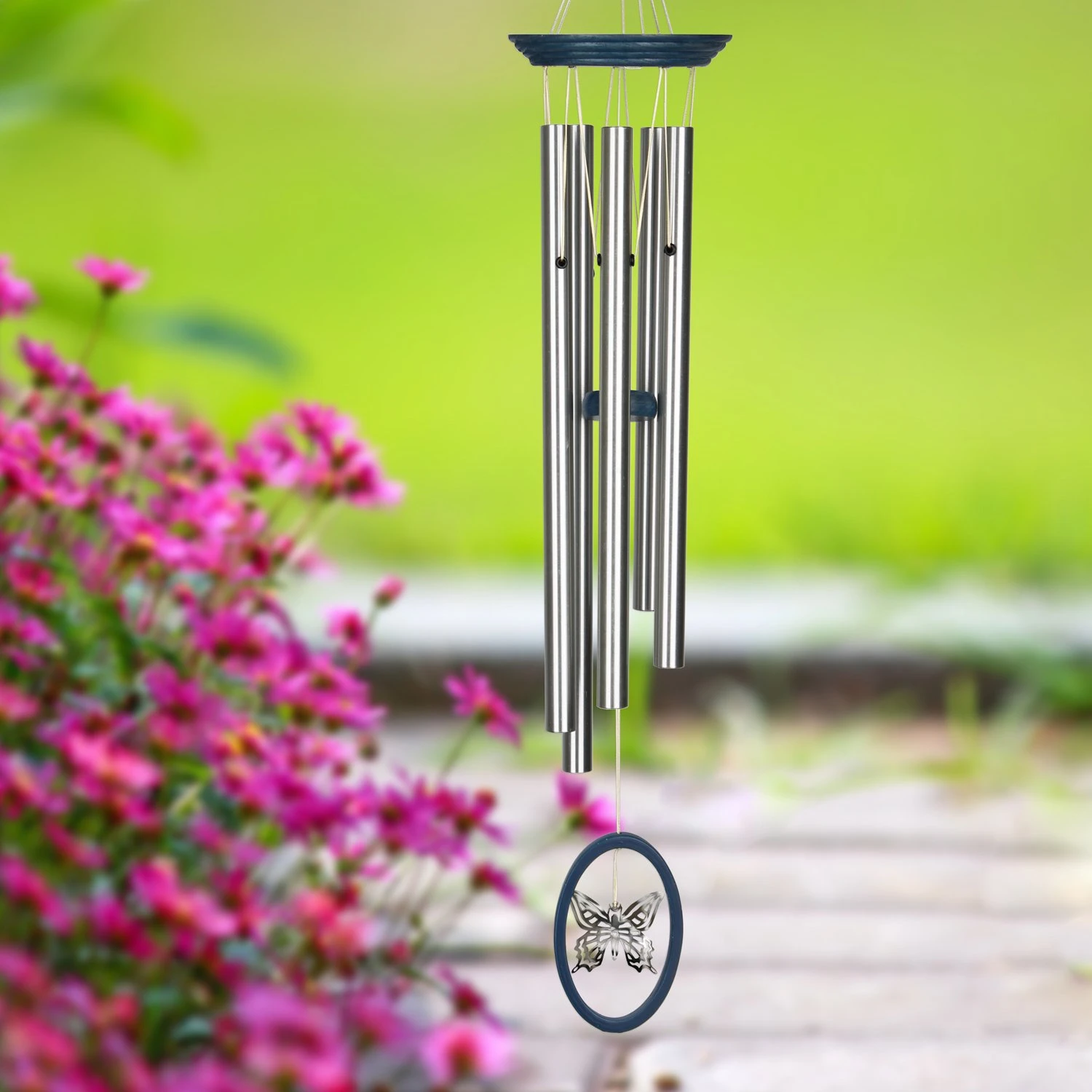 Woodstock Percussion Wind Chimes
Woodstock Percussion 24 Inch Wild Fantasy Butterfly Chime
Woodstock
WFCB
WFCB
52.00
Whimsical Winds Wind Chimes
https://whimsicalwinds.com/Item/Woodstock-Percussion-24-Inch-Wild-Fantasy-Chime-Butterly
Woodstock Percussion Wind Fantasy Chime - Butterfly
Woodstock Percussion Wind Fantasy Chime - Butterfly
This chime is tuned to a traditional Balinese scale, from the ensemble of instruments of the Indonesian gamelan orchestra.
This delightful chime features a butterfly charm. Butterflies are a symbol of change and transformation; they serve as a reminder not to be afraid to make changes when an opportunity arises.
Dimensions: 24 in. Overall Length
Material: Blue wash finish ash wood, 5 silver aluminum tubes, nickel-plated brass ornament.
This chime carries a lifetime tuning guarantee.
Software: Kryptronic eCommerce, Copyright 1999-2023 Kryptronic, Inc. Exec Time: 0.078109 Seconds Memory Usage: 1.286018 Megabytes