Woodstock Percussion Green Agate Chime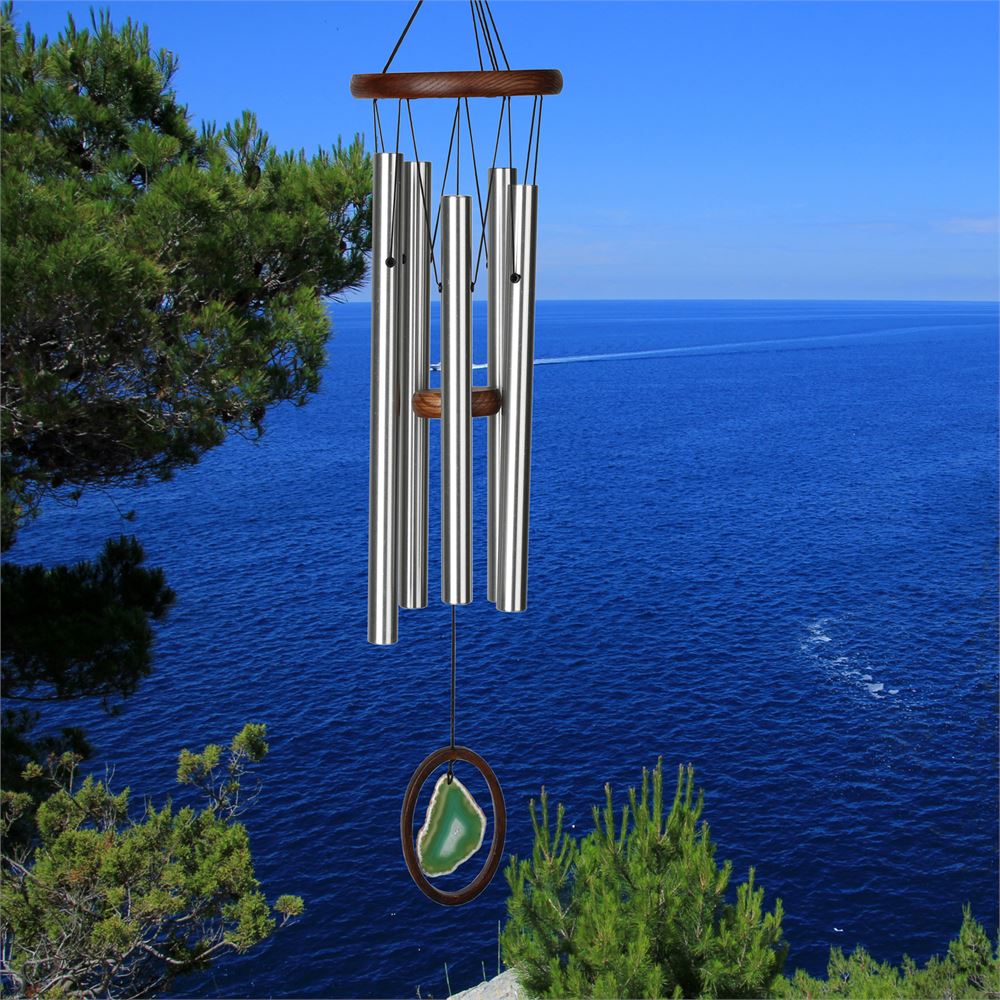 Woodstock Percussion Wind Chimes
Tuned to an ancient Celtic scale, this chime features a Green agate slice, 25 in. Teak finish ash wood, 5 silver aluminum tubes, stone accents
Woodstock
WAGGL
WAGGL
57.00
Whimsical Winds Wind Chimes
https://whimsicalwinds.com/Item/Woodstock-Percussion-Green-Agate-Chime
Woodstock Percussion Green Agate Chime
Woodstock Percussion Green Agate Chime
Tuned to an ancient Celtic scale, this chime features a Green agate slice, 25 in.
Teak finish ash wood, 5 silver aluminum tubes, stone accents
Green agate symbolizes nature, youth and good health or vitality.
Denotes items that always ship for free. No shipping charges are calculated for Free Shipping items. Applies to the 48 contiguous United States. Does not include shipping to Alaska or Hawaii.
Software: Kryptronic eCommerce, Copyright 1999-2023 Kryptronic, Inc. Exec Time: 0.091718 Seconds Memory Usage: 1.375031 Megabytes