Arabesque 50 Inch Sapphire Wind Chime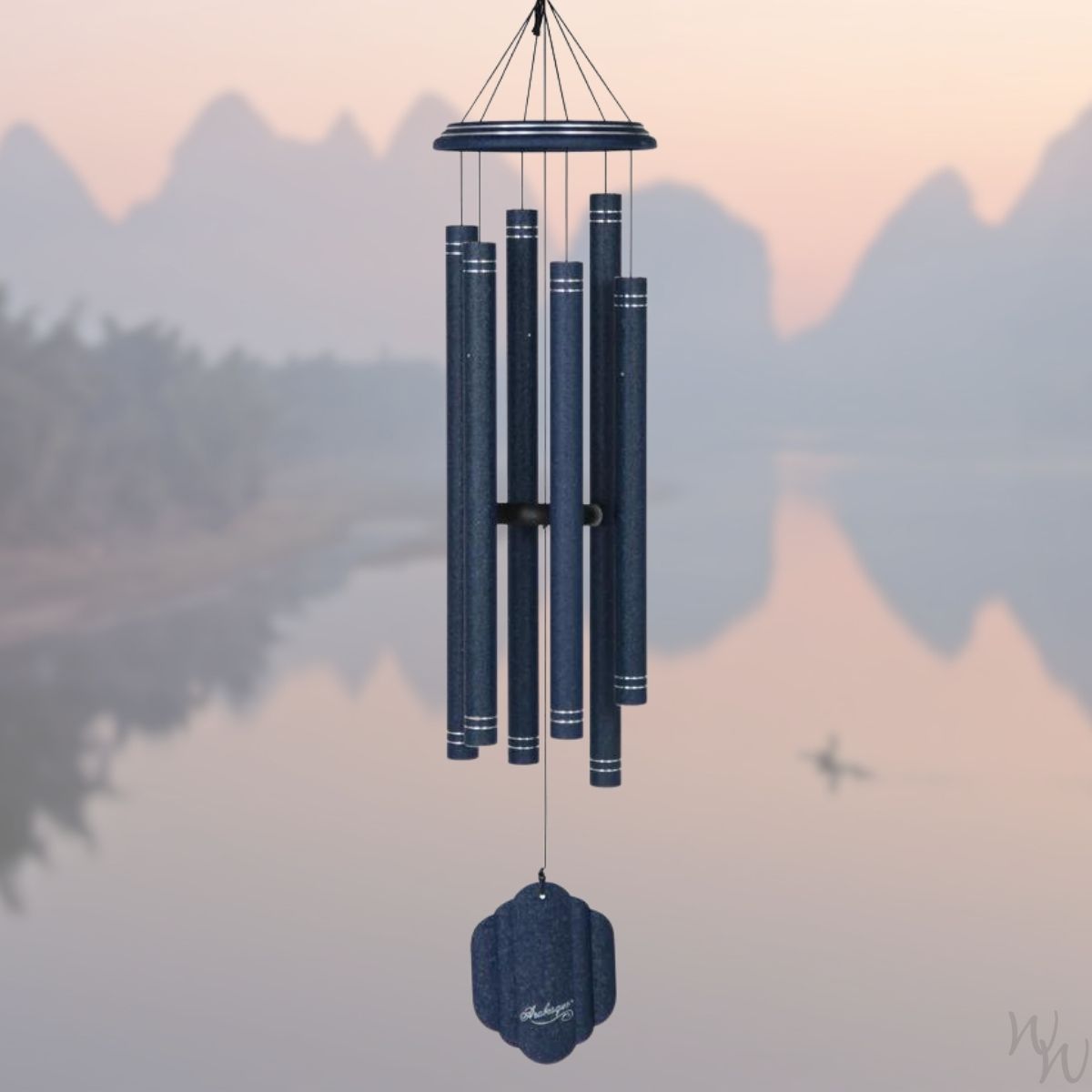 Arabesque Wind Chimes
Arabesque 50 Inch Sapphire Wind Chime - Scale Of A. This chime has: 6 aluminum powder-coated tubes Heavy duty nylon cording High density striker for a clear tone and high resonance Dimensions: 50" long ; 1 1/2" tube diameter This chime is hand-tuned to the key of A
Garden
AR516SP
AR516SP
274.48
Whimsical Winds Wind Chimes
https://whimsicalwinds.com/Item/Arabesque-50-Inch-Sapphire-Wind-Chime
Arabesque 50 Inch Sapphire Wind Chime
Arabesque 50 Inch Sapphire Wind Chime
10% OFF SPECIALS
This wind chime in a mesmerizing sapphire hue, where soothing melodies blend seamlessly with exquisite design to elevate your outdoor ambiance.
This chime:
50 inches in length
6 aluminum powder-coated tubes
Hand-tuned to the key of A
Nylon cording
High density striker
Includes Free Shipping
Proudly Made in the USA
Get discounted pricing on Special Offer items when you buy today.
Denotes items that always ship for free. No shipping charges are calculated for Free Shipping items. Applies to the 48 contiguous United States. Does not include shipping to Alaska or Hawaii.
Software: Kryptronic eCommerce, Copyright 1999-2023 Kryptronic, Inc. Exec Time: 0.027952 Seconds Memory Usage: 1.544228 Megabytes