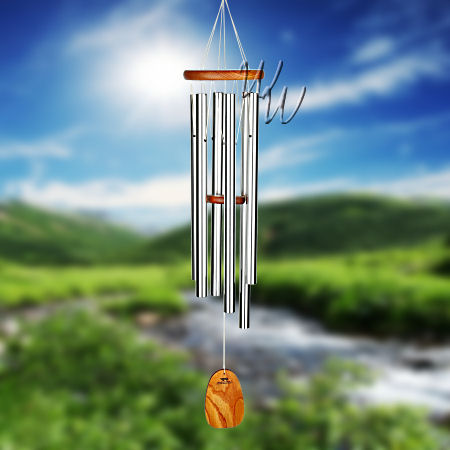 Memorial, Sympathy, Gift, Engraved Wind Chimes
Engraved memorial chimes at whimsicalwinds.com, personalized memorials for loss of a loved one, remember me gifts for funerals and engraved sympathy gifts. Memorial, Sympathy, Gift, Engraved Wind Chimes
Memorial Wind Chimes
Memorial Wind Chimes
Let Loving Memories Live On...with a Personalized Remembrance of Music driven by the wind.

Every day friends and family of the bereaved are looking for a meaningful and enduring sympathy gift alternative to flowers.
Our Memorial wind chimes, sympathy wind chimes, wind chimes for funerals, and personalized wind chimes are available in many tones and sizes. Appropriate memorial windchimes and gifts are expertly engraved with your thoughts and feelings. A fitting expression of sympathy for close friends and family.
Denotes items that always ship for free. No shipping charges are calculated for Free Shipping items. Applies to the 48 contiguous United States. Does not include shipping to Alaska or Hawaii.
Get discounted pricing on Special Offer items when you buy today.
Software: Kryptronic eCommerce, Copyright 1999-2023 Kryptronic, Inc. Exec Time: 0.157311 Seconds Memory Usage: 2.921715 Megabytes