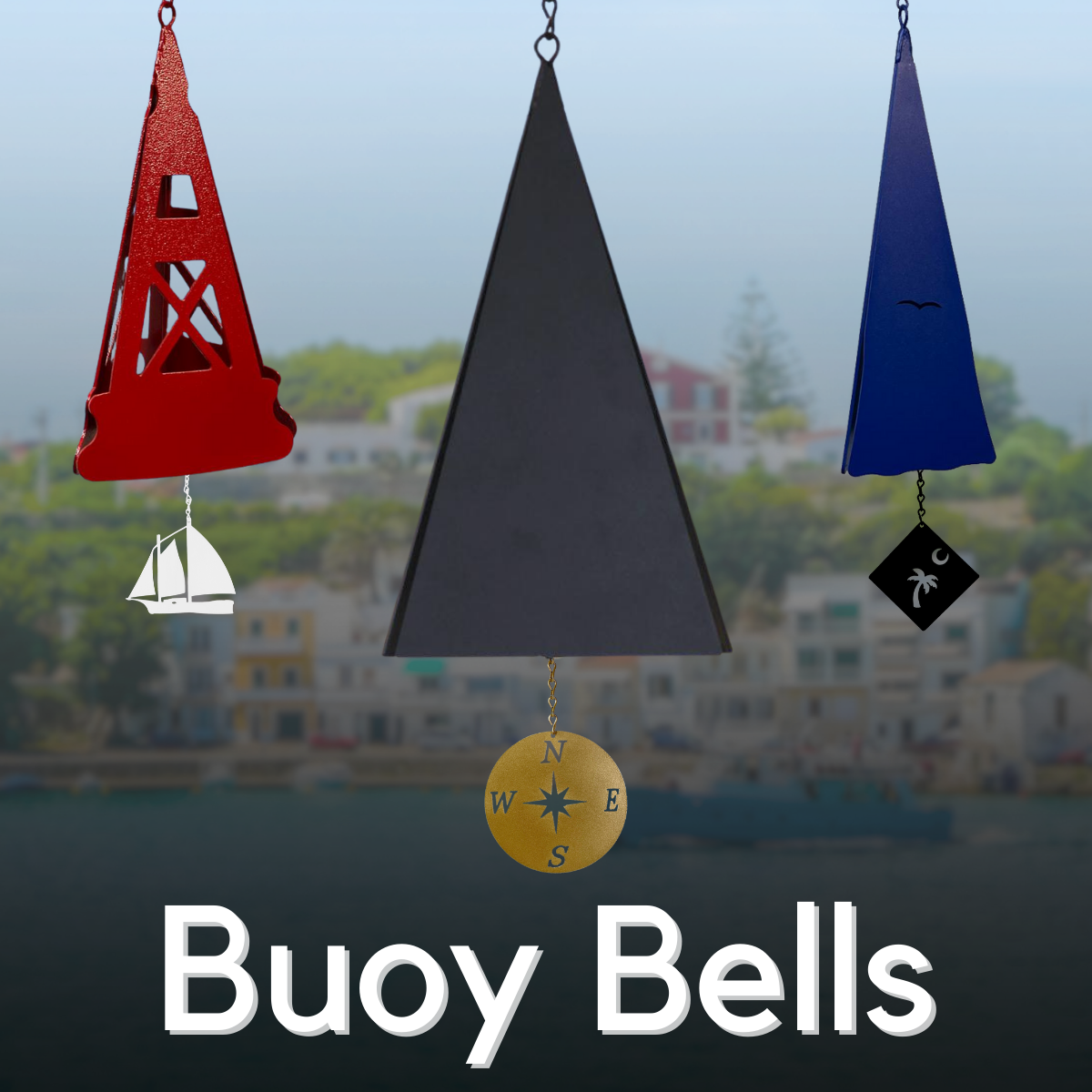 Buoy Bells, Maine Buoy Bells, Wind Bells
Experience the tranquility of the ocean from the comfort of your home with our wind bells. Crafted to mimic the soothing sound of boat bells guiding sailors safely through the water, our buoy bells are perfect for outdoor spaces and coastal homes. Ha
Buoy Bells
Buoy Bells
Buoy bells bring the ocean's peace to you
Bring the ocean's soothing atmosphere to your home with our exquisite wind bells. Perfect for capturing the essence of the sea, these bells emit the same sound used by boats to navigate the waters. Ideal for outdoor spaces, our buoy bells create a serene environment in your backyard!
Hang them on your porch or deck to enjoy a calming melody carried by the gentle sea breeze.
Crafted from high-quality materials, our buoy bells are durable and designed to last. Bring the beauty of the ocean to your life today by adding a touch of coastal charm to your outdoor space.
Preview each bell before you buy by clicking on its picture or following the link. This way, you can find the perfect fit for your home with ease.
Get discounted pricing on Special Offer items when you buy today.
Software: Kryptronic eCommerce, Copyright 1999-2023 Kryptronic, Inc. Exec Time: 0.042051 Seconds Memory Usage: 1.164658 Megabytes