Woodstock Percussion 56 Inch Gregorian Baritone Wind Chime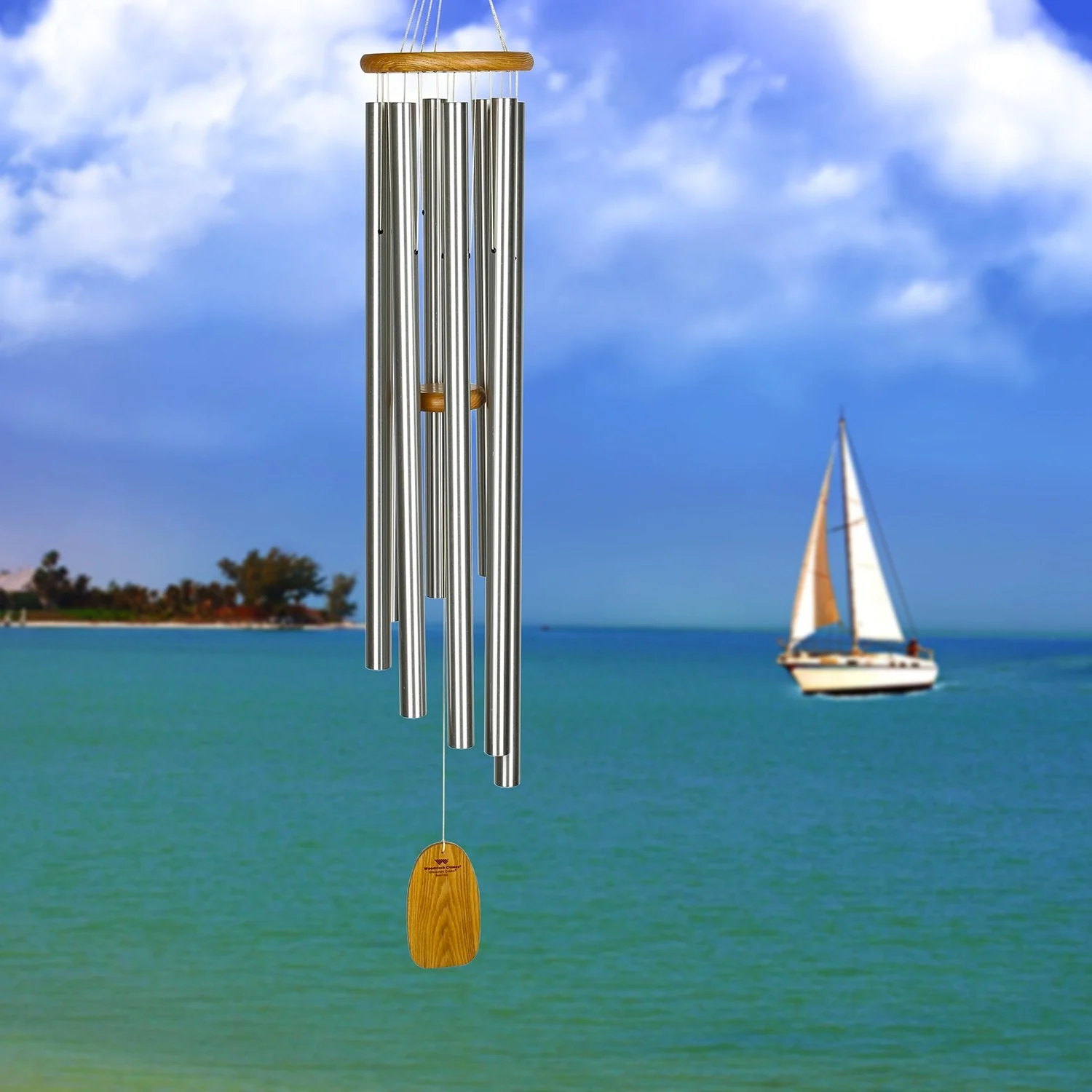 Woodstock Percussion Wind Chimes
Cherry finish ash wood, 8 silver aluminum tubes, 56 in. Overall Length
Woodstock
GBS
GBS
179.98
Whimsical Winds Wind Chimes
https://whimsicalwinds.com/Item/Woodstock-Percussion-56-Inch-Gregorian-Baritone-Wind-Chime
Woodstock Percussion 56 Inch Gregorian Baritone Wind Chime
Woodstock Percussion 56 Inch Gregorian Baritone Wind Chime
Tuned to a medieval scale, our Gregorian Chimes echo the vocal music of the gothic era, sung to accompany meditation in the churches of Europe since the late 8th century. Each chime has eight tubes for an exceptionally rich sound, and each one harmonizes with the others, so they sound absolutely wonderful together!
This chime has: 8 silver aluminum tubes
Nylon cording Hign density striker
Dimensions: 56" long
Cherry finish ash wood
Denotes items that always ship for free. No shipping charges are calculated for Free Shipping items. Applies to the 48 contiguous United States. Does not include shipping to Alaska or Hawaii.
Get discounted pricing on Special Offer items when you buy today.
Software: Kryptronic eCommerce, Copyright 1999-2023 Kryptronic, Inc. Exec Time: 0.12641 Seconds Memory Usage: 1.372963 Megabytes