Woodstock Percussion 47 Inch Chimes of Saturn - Bronze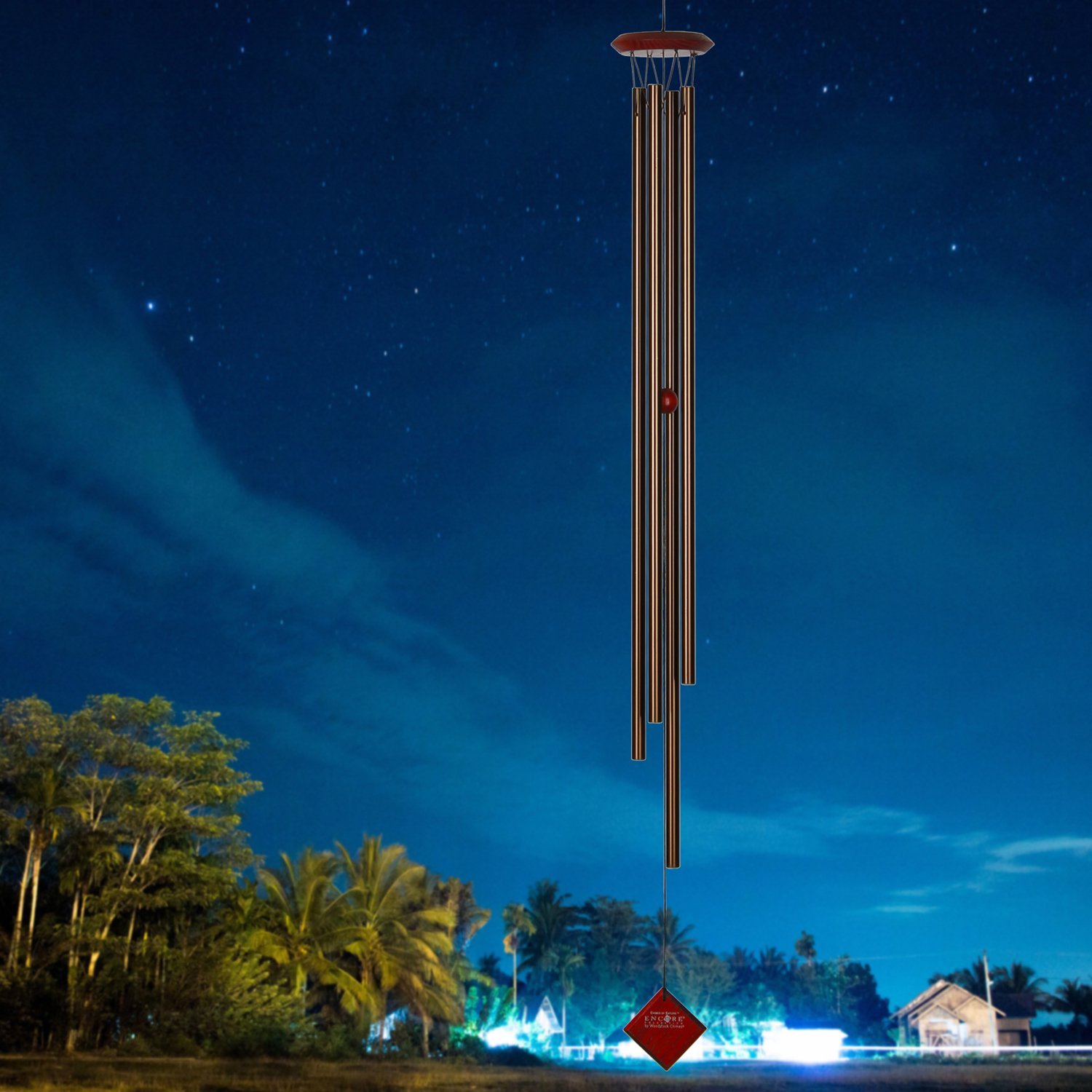 Woodstock Chimes
This chime is named for the brightly ringed 6th planet from the sun. It is hand-tuned to a universal, pentatonic (five-note) scale and acts in concert with the wind to create random patterns of wonderful sound. This chime is 47" long, and has four bronze anodized aluminum tubes
Woodstock
DCB47
DCB47
38.00
Whimsical Winds Wind Chimes
https://whimsicalwinds.com/Item/Woodstock-Percussion-47-Inch-Chimes-of-Venus-Windchime-Bronze
Woodstock Percussion 47 Inch Chimes of Saturn - Bronze
Woodstock Percussion 47 Inch Chimes of Saturn - Bronze
This chime is named for the brightly ringed 6th planet from the sun. Because of Saturn's large mass and resulting gravity, climate conditions are extreme - wind speeds can reach 1,800 km/h. This chime is designed and handcrafted for superior musical performance. It is hand-tuned to a universal, pentatonic (five-note) scale and acts in concert with the wind to create random patterns of wonderful sound.
Dimensions: 47 in. Overall Length
Material: Bubinga finish wood, 4 bronze aluminum tubes
Receive an in stock email notification for this item as soons as it becomes available.
DCB47 - Woodstock Percussion 47 Inch Chimes of Saturn - Bronze
Software: Kryptronic eCommerce, Copyright 1999-2023 Kryptronic, Inc. Exec Time: 0.031671 Seconds Memory Usage: 1.20385 Megabytes