Woodstock Percussion 36 Inch Encore Wind Bells - Copper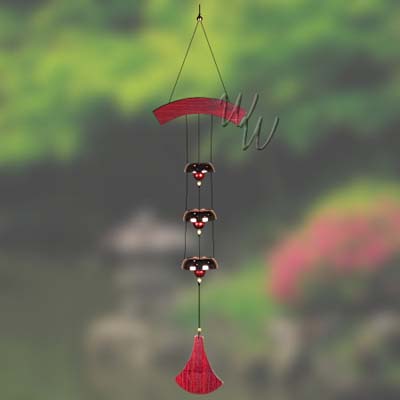 Woodstock Percussion Wind Chimes
A stunning array of copper bells that ring brightly in the breeze. These handcrafted bells are designed to ring with the wind. A creative design, this is a lovely addition to your home or garden. This chime has: Copper-plated steel bells Nylon cording Dimensions: 36" long
Woodstock
DCCB
DCCB
37.98
Whimsical Winds Wind Chimes
https://whimsicalwinds.com/Item/Woodstock-Percussion-36-Inch-Encore-Wind-Bells-Copper
Woodstock Percussion 36 Inch Encore Wind Bells - Copper
Woodstock Percussion 36 Inch Encore Wind Bells - Copper
A stunning array of copper bells that ring brightly in the breeze.
These handcrafted bells are designed to ring with the wind. A creative design, this is a lovely addition to your home or garden.
This chime has: Copper-plated steel bells
Nylon cording
Dimensions: 36" long
Denotes items that always ship for free. No shipping charges are calculated for Free Shipping items. Applies to the 48 contiguous United States. Does not include shipping to Alaska or Hawaii.
Software: Kryptronic eCommerce, Copyright 1999-2022 Kryptronic, Inc. Exec Time: 0.018418 Seconds Memory Usage: 1.269592 Megabytes