The Tree of Life Wishing Thread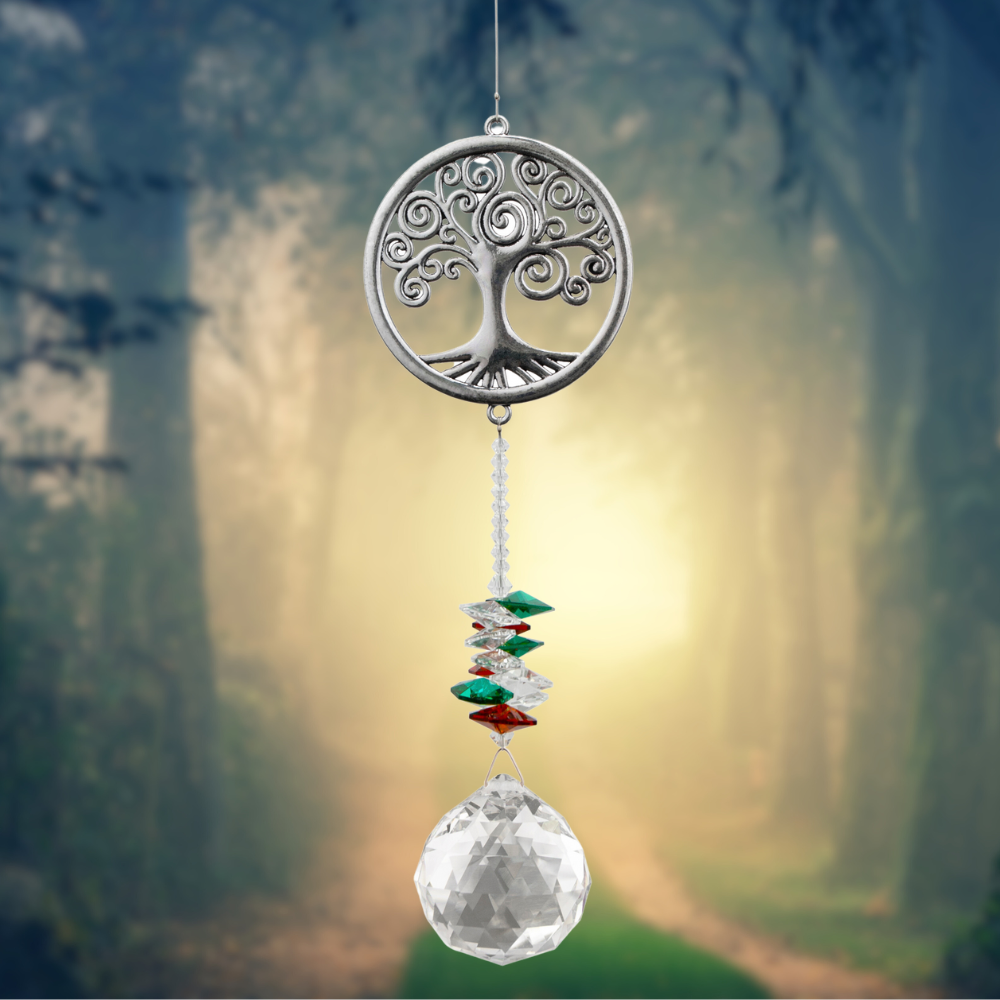 Whimsical Winds
The Tree of Life brings healing and nurturing to one's life. Connecting all forms of life to mother earth, the Tree of Life represents the deep union between physical beings and the cycle of life. The charm is a metal alloy with a pewter-looking finish. The large crystal on the bottom is a K9 Crystal - The 9 refers to the percentage of lead. K9 is a pure, inclusion free, vibrant crystal glass. The small beads are constructed of glass. *Product is for Indoor Use Only!*
Sun catcher
Tree_WT
Tree_WT
24.99
Whimsical Winds Wind Chimes
https://whimsicalwinds.com/Item/Tree-Of-Life-Wishing-Thread
The Tree of Life Wishing Thread
The Tree of Life Wishing Thread
*Product is for Indoor Use Only!*
*Product charm is constructed of a metal alloy with a pewter-looking finish.
*The large crystal on the bottom is a K9 Crystal - The 9 refers to the percentage of lead. K9 is a pure, inclusion free, vibrant crystal glass.
*Product measures: 12" in height
*The small beads are constructed of glass.
*Product comes with gift box
Software: Kryptronic eCommerce, Copyright 1999-2023 Kryptronic, Inc. Exec Time: 0.043394 Seconds Memory Usage: 1.48394 Megabytes