Carson Signature Series Bronze 44 Inch Wind Chime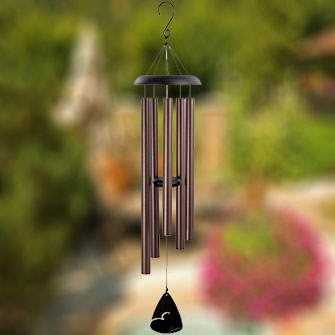 Carson Wind Chimes
This chime features a high quality sound that emits deep rich tones. This chime has: 5 aluminum heavy walled tubes Center pin suspension Adjustable striker Dimensions: 44" long
Carson
60217
60217
74.68
Whimsical Winds Wind Chimes
https://whimsicalwinds.com/Item/Signature-Series-Bronze-Fleck-44-Inch-Wind-Chimes
Carson Signature Series Bronze 44 Inch Wind Chime
Carson Signature Series Bronze 44 Inch Wind Chime
10% OFF SPECIALS
This chime features a high quality sound that emits deep rich tones.
This chime has: 5 aluminum heavy walled tubes
Center pin suspension Adjustable striker
Dimensions: 44" long
Get discounted pricing on Special Offer items when you buy today.
Denotes items that always ship for free. No shipping charges are calculated for Free Shipping items. Applies to the 48 contiguous United States. Does not include shipping to Alaska or Hawaii.
Software: Kryptronic eCommerce, Copyright 1999-2023 Kryptronic, Inc. Exec Time: 0.029405 Seconds Memory Usage: 1.27095 Megabytes