Shenandoah Melodies 47 Inch Black Wind Chime - Scale Of B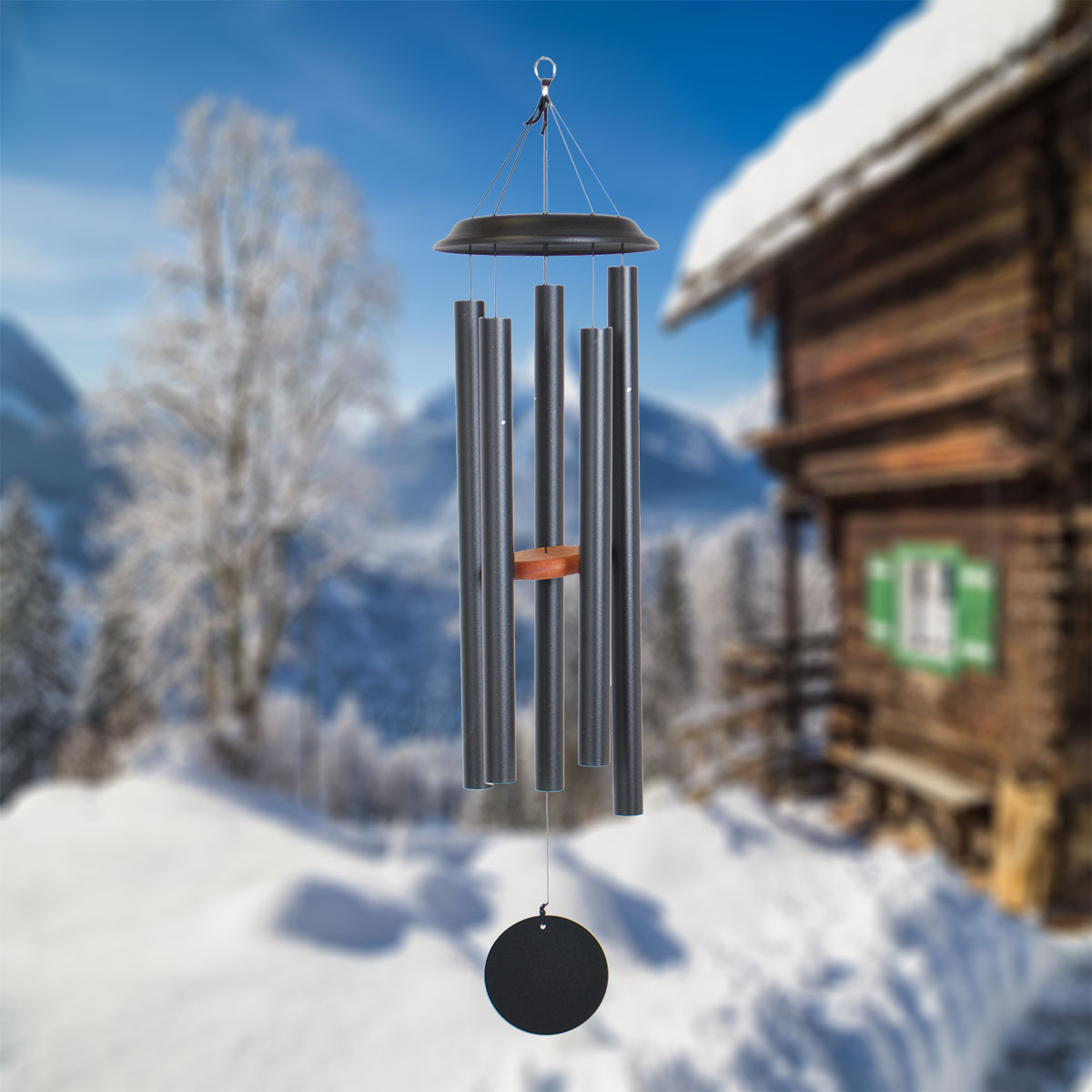 Shenandoah Melodies Wind Chimes
Wind Sail can be engraved with up to 150 characters of your thoughts, feelings, names, and dates. Our Black finish is a durable, textured matte black. One of Shenandoah Melodies windchimes exceptionally popular colors. Classic and timeless, it transcends the fads and is always in style. This chime has: 5 aluminum powder-coated tubes Heavy duty nylon cording High density striker for a clear tone and high resonance Dimensions: 47" long This chime is hand-tuned to the key of B
S1515BL
S1515BL
150.98
Whimsical Winds Wind Chimes
https://whimsicalwinds.com/Item/Shenandoah-Melodies-47-Inch-Black-Wind-Chime
Shenandoah Melodies 47 Inch Black Wind Chime - Scale Of B
Shenandoah Melodies 47 Inch Black Wind Chime - Scale Of B
Wind Sail can be engraved with up to 150 characters of your thoughts, feelings, names, and dates.
Our Black finish is a durable, textured matte black. One of Shenandoah Melodies windchimes exceptionally popular colors. Classic and timeless,
it transcends the fads and is always in style.
This chime has: 5 aluminum powder-coated tubes
Heavy duty nylon cording High density striker for a clear tone and high resonance
Dimensions: 47" long
This chime is hand-tuned to the key of B
Proudly Made in the USA
Receive an in stock email notification for this item as soons as it becomes available.
S1515BL - Shenandoah Melodies 47 Inch Black Wind Chime - Scale Of B
Software: Kryptronic eCommerce, Copyright 1999-2021 Kryptronic, Inc. Exec Time: 0.035561 Seconds Memory Usage: 1.295723 Megabytes