North Country York Harbor Buoy Bell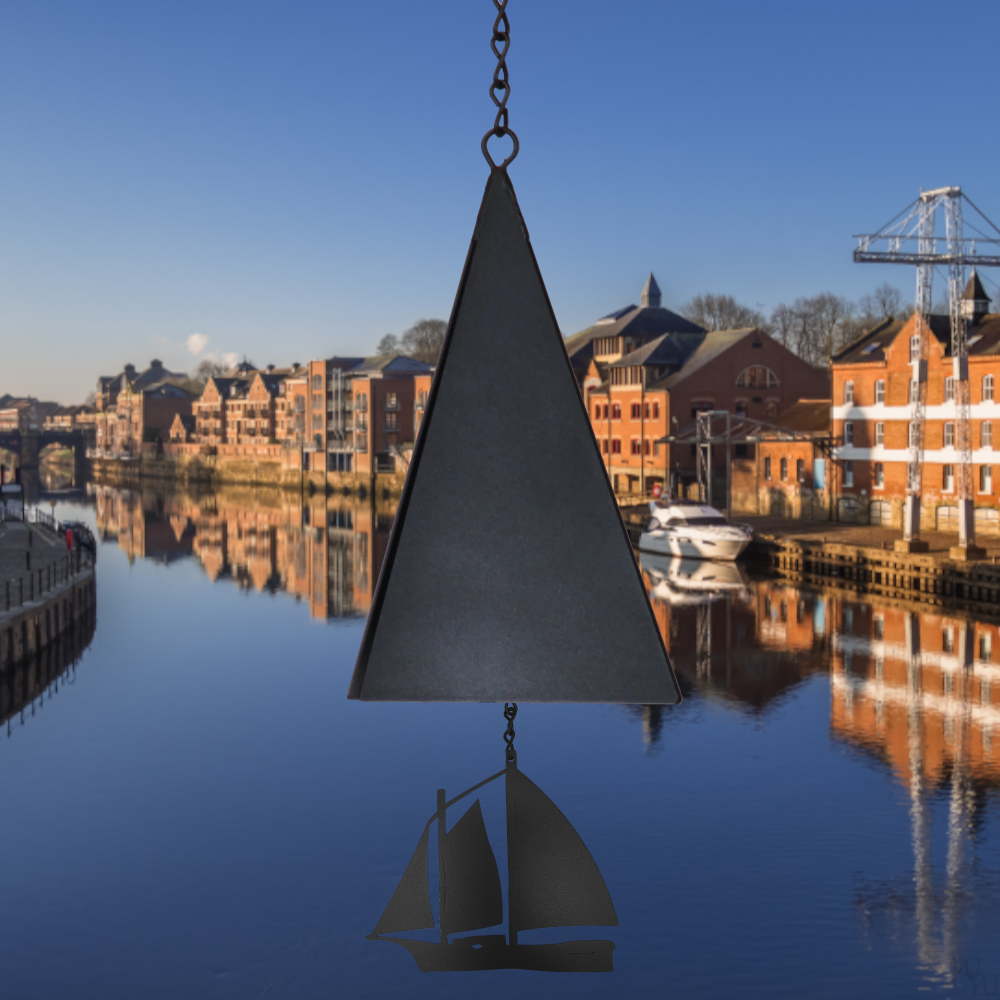 North Country Wind Bells
North Country York Harbor Buoy Bell. 11" bell Approximately 26" long with a single tone in Black with a choice of windsail
Buoy Bell
E132
132
68.38
Whimsical Winds Wind Chimes
https://whimsicalwinds.com/Item/North-Country-York-Harbor-Buoy-Bell
North Country York Harbor Buoy Bell
North Country York Harbor Buoy Bell
10% OFF SPECIALS
Standing guard with the infamous Nubble Light, in York Maine, this bell has protected thousands of sailors from their demise. The Lighthouse on top of a Crag and the Bell at the end of a clump of ledges have been recorded in history as being in "every way admirable".
This bell has: 11" bell and is 26" overall length in a two tone.
Our North Country bell features a choice of windcatcher.
Please choose your windcatcher below.
Proudly Made in the USA
Get discounted pricing on Special Offer items when you buy today.
Software: Kryptronic eCommerce, Copyright 1999-2023 Kryptronic, Inc. Exec Time: 0.0215 Seconds Memory Usage: 1.327454 Megabytes