North Country Bass Harbor Buoy Bell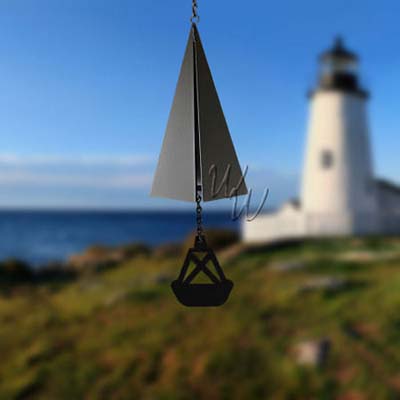 North Country Wind Bells
North Country Bass Harbor Buoy Bell. 13" bell approximately 28" long in single tone with a choice of wind sail
Buoy Bell
E109
109
70.18
Whimsical Winds Wind Chimes
https://whimsicalwinds.com/Item/North-Country-Bass-Harbor-Buoy-Bell
North Country Bass Harbor Buoy Bell
North Country Bass Harbor Buoy Bell
10% OFF SPECIALS
Bringing fond Memories of Mount Desert Island, this single toned bell will echo images of the famous Bass Harbor Lighthouse.
This bell has: 13" bell and is 28" overall length in a single tone.
Our North Country bell features a choice of windcatcher. Product is shown with Black Buoy windcatcher
Please choose your windcatcher below.
Proudly Made in the USA
Get discounted pricing on Special Offer items when you buy today.
Software: Kryptronic eCommerce, Copyright 1999-2023 Kryptronic, Inc. Exec Time: 0.046634 Seconds Memory Usage: 1.275864 Megabytes