North Country Island Pasture Buoy Bell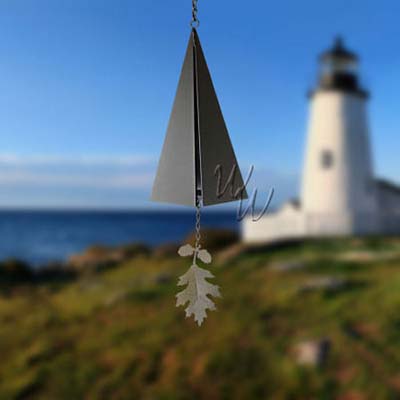 North Country Wind Bells
North Country Island Pasture Buoy Bell, 8 inch bell, Approximately 23 inches long, triple tones
Buoy Bell
E101
101
44.95
Whimsical Winds Wind Chimes
https://whimsicalwinds.com/Item/Island-Pasture-Buoy-Bell
North Country Island Pasture Buoy Bell
North Country Island Pasture Buoy Bell
Based on the light and silvery tones of bells originally worn by sheep and cattle so they could be easily located on unfenced island pastures along the Coast of Maine.
This bell has: 8" bell and is 23" overall length in a single tone.
Our North Country bell features a choice of windcatcher. Product is shown with Oak Leaf windcatcher
Please choose your windcatcher below.
Proudly Made in the USA
Software: Kryptronic eCommerce, Copyright 1999-2019 Kryptronic, Inc. Exec Time: 0.032117 Seconds Memory Usage: 1.315498 Megabytes