In Loving Memory 35 Inch Windchime - My Words will never pass away... in Sliver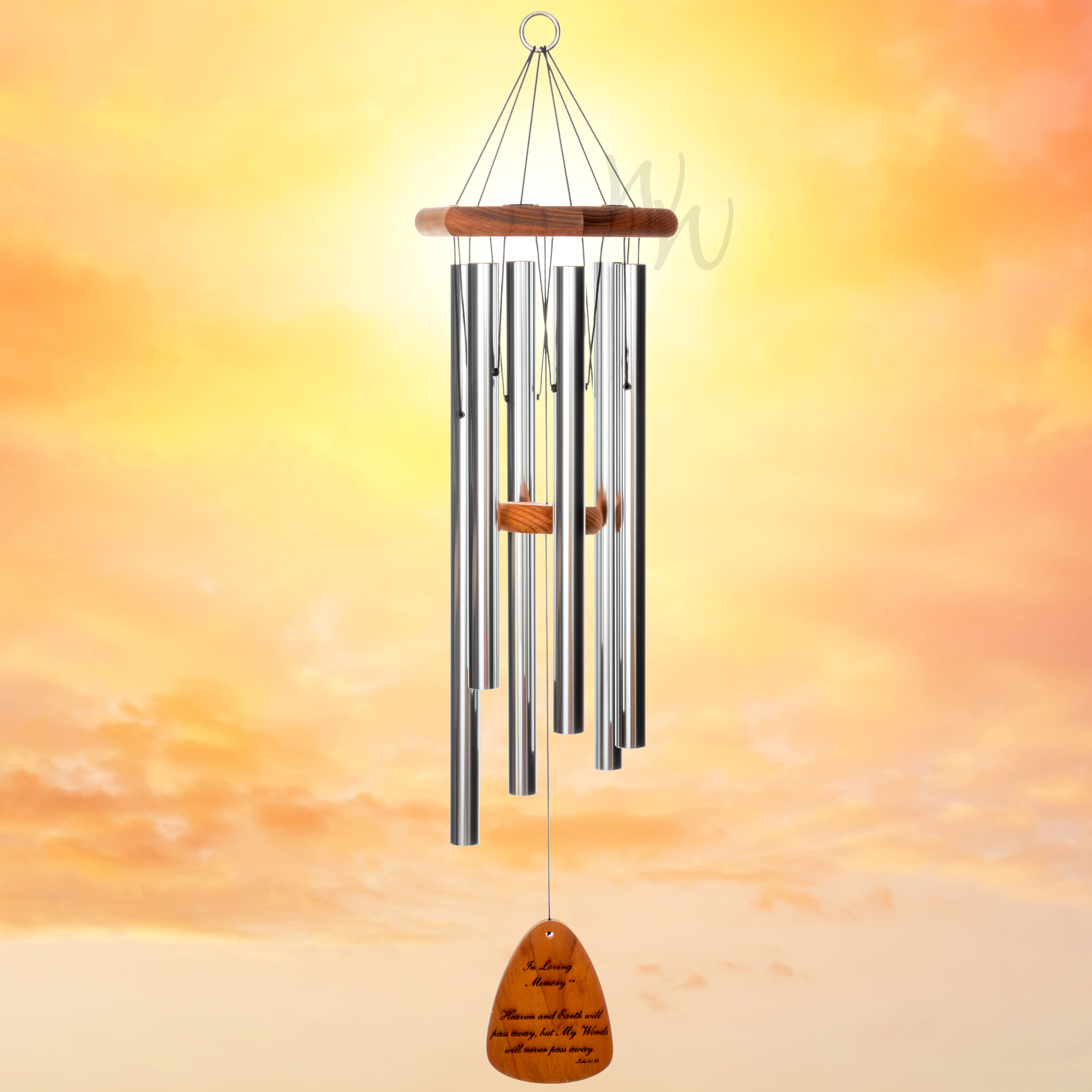 In Loving Memory Wind Chimes
In Loving Memory 35 Inch Chime-My Words will never pass away-Silver can be engraved with up to 50 characters of your thoughts, feelings, names, and dates. This chime is designed and handcrafted for superior musical performance. It is hand-tuned to the scale of E. This chime has: 6 bronze anodized aluminum tubes Nylon cording High density striker Dimensions: 35" long
L306S6
L306S6
87.98
Whimsical Winds Wind Chimes
https://whimsicalwinds.com/Item/In-Loving-Memory-35-Inch-Silver-Chime-My-Words-will-never-pass-away
In Loving Memory 35 Inch Windchime - My Words will never pass away... in Sliver
In Loving Memory 35 Inch Windchime - My Words will never pass away... in Sliver
The In Loving Memory windchime is a charming memorial tribute that will honor for years to come.
Pre-engraved with the inspirational verse
"Heaven and Earth will pass away, but My Words will never pass away." - Luke 31:36
The other-side of the Wind Sail can be engraved with up to 50 characters of your thoughts, feelings, names, and dates.
This chime is 35" long and has 6 Silver anodized aluminum tubes hand tune to the scale of E
Top cap, striker, and Wind sail made of American redwood
Includes Free Engraving
Proudly Made in the USA
Software: Kryptronic eCommerce, Copyright 1999-2021 Kryptronic, Inc. Exec Time: 0.034625 Seconds Memory Usage: 1.500572 Megabytes