In Loving Memory 35 Inch Windchime - In the end, it's not the years in Silver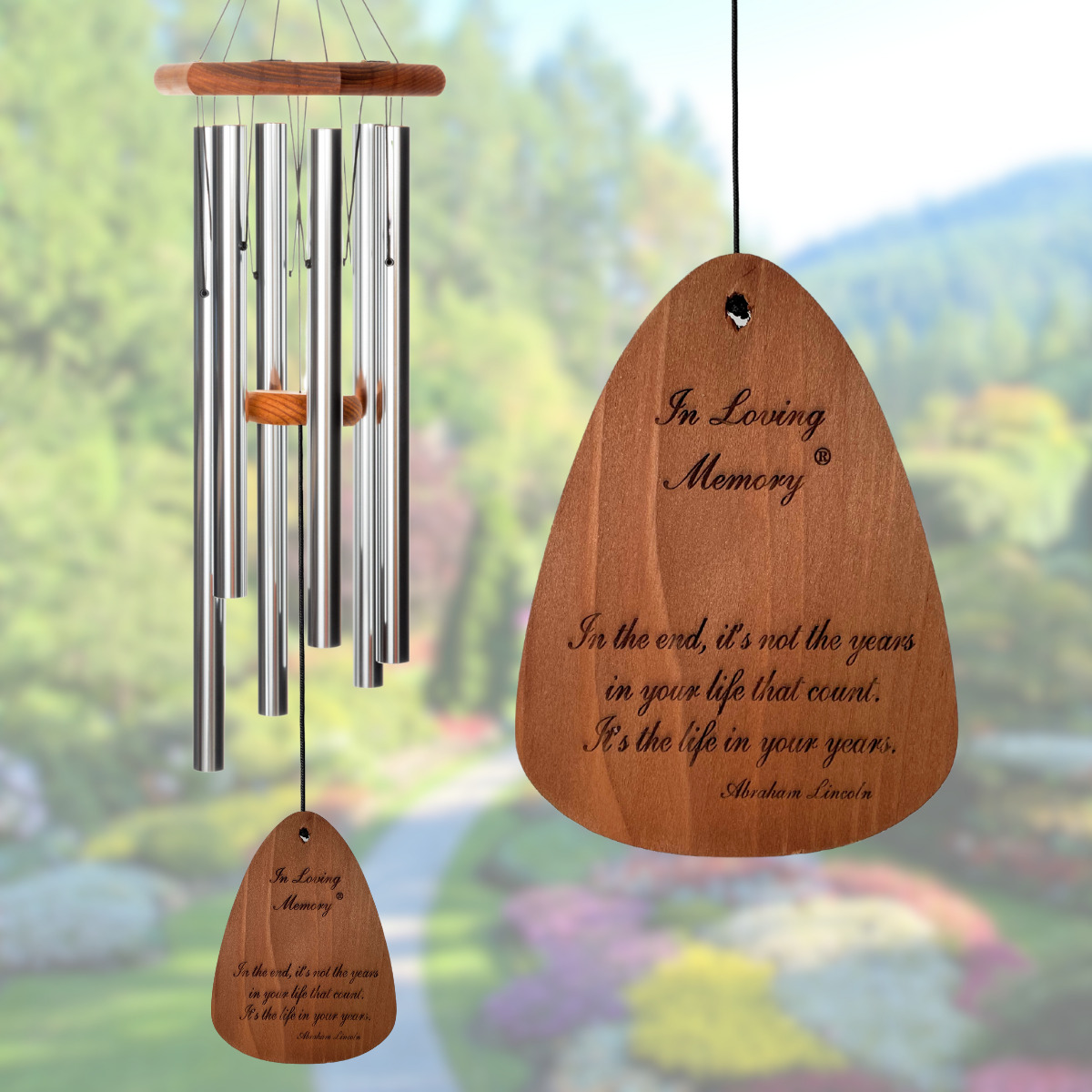 In Loving Memory Wind Chimes
In Loving Memory 35 Inch Chime - In the end, it's not the years - Silver can be engraved with up to 50 characters of your thoughts, feelings, names, and dates. This chime is designed and handcrafted for superior musical performance. It is hand-tuned to the scale of E. This chime has: 6 bronze anodized aluminum tubes Nylon cording High density striker Dimensions: 35" long
engraved
L306S9
L306S9
106.18
Whimsical Winds Wind Chimes
https://whimsicalwinds.com/Item/In-Loving-Memory-35-Inch-Silver-Chime-In-The-End-Its-Not-The-Years
In Loving Memory 35 Inch Windchime - In the end, it's not the years in Silver
In Loving Memory 35 Inch Windchime - In the end, it's not the years in Silver
10% OFF SPECIALS
The 'In Loving Memory' wind chime collection is a charming memorial tribute that will honor those you love for many years to come.
The front side of the wind sail can be engraved with up to 50 characters of your thoughts, feelings, names, or dates.
This chime:
35 inches in length
6 silver anodized aluminum tubes
Hand-tuned to the scale of E
Top cap, striker, and wind sail made of American redwood
Pre-engraved with the inspirational verse:

"In the end, it's not the years in your life that count. It's the life in your years."
- Abraham Lincoln
Proudly Made in the USA
Get discounted pricing on Special Offer items when you buy today.
Denotes items that always ship for free. No shipping charges are calculated for Free Shipping items. Applies to the 48 contiguous United States. Does not include shipping to Alaska or Hawaii.
Software: Kryptronic eCommerce, Copyright 1999-2023 Kryptronic, Inc. Exec Time: 0.034477 Seconds Memory Usage: 1.493126 Megabytes