In Loving Memory 24 Inch Windchime - My Words will never pass away... in Silver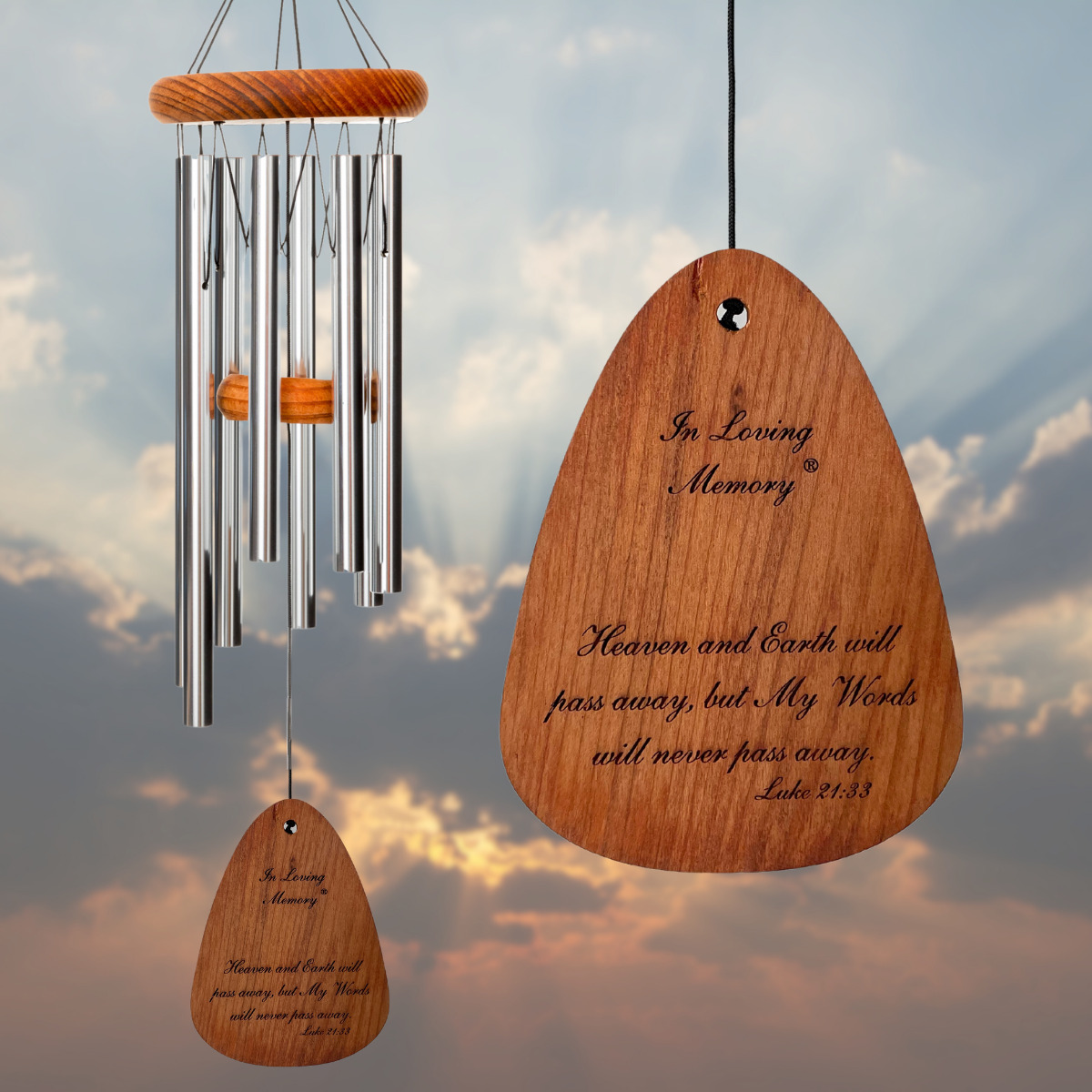 In Loving Memory Wind Chimes
In Loving Memory 24 Inch Chime - My Words will never pass away - Silver can be engraved with up to 50 characters of your thoughts, feelings, names, and dates. This chime is designed and handcrafted for superior musical performance. It is hand-tuned to the scale of D. This chime has: 8 silver anodized aluminum tubes Nylon cording High density striker Dimensions: 24" long
L418S6
L418S6
62.98
Whimsical Winds Wind Chimes
https://whimsicalwinds.com/Item/In-Loving-Memory-24-Inch-Silver-Chime-My-Words-will-never-pass-away
In Loving Memory 24 Inch Windchime - My Words will never pass away... in Silver
In Loving Memory 24 Inch Windchime - My Words will never pass away... in Silver
The In Loving Memory windchime is a charming memorial tribute that will honor for years to come.
Pre-engraved with the inspirational verse
"Heaven and Earth will pass away, but My Words will never pass away." - Luke 31:36
The other-side of the Wind Sail can be engraved with up to 50 characters of your thoughts, feelings, names, and dates.
This chime is 24" long and has 8 silver anodized aluminum tubes hand tune to the scale of D
Top cap, striker, and Wind sail made of American redwood
Includes Free Engraving
Proudly Made in the USA
Receive an in stock email notification for this item as soons as it becomes available.
L418S6 - In Loving Memory 24 Inch Windchime - My Words will never pass away... in Silver
Software: Kryptronic eCommerce, Copyright 1999-2020 Kryptronic, Inc. Exec Time: 0.046571 Seconds Memory Usage: 1.361023 Megabytes