Carson Faith, Family, Friends 28 Inch Solar Cylinder Chime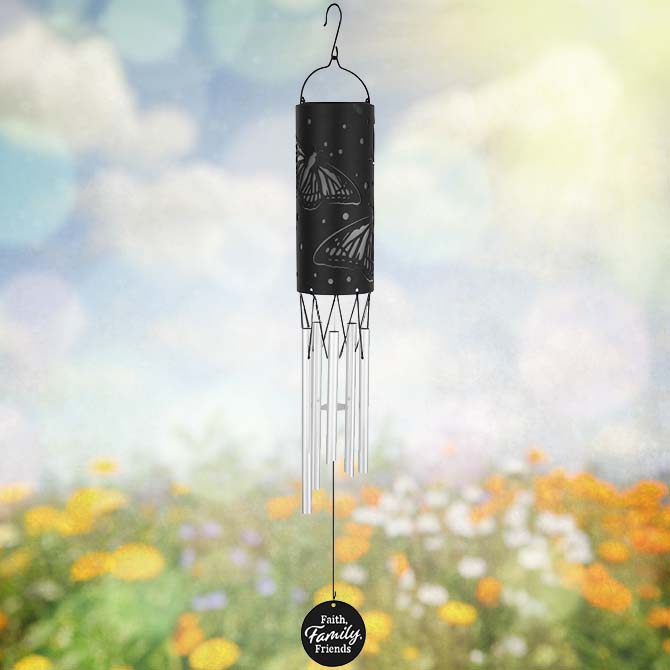 Carson Wind Chimes
Our solar cylinder chimes are comprised of powder coated metal and aluminum construction and a short sentiment cut out of the sail. The LED solar light will remain ON for 8 hours with a full charge. Cylinder Dimensions: 3" Dia. x 7.5"L
Carson
23086
23086
26.73
Whimsical Winds Wind Chimes
https://whimsicalwinds.com/Item/Faith-Family-Friends-Solar-Cylinder-Chime
Carson Faith, Family, Friends 28 Inch Solar Cylinder Chime
Carson Faith, Family, Friends 28 Inch Solar Cylinder Chime
10% OFF SPECIALS
Our solar cylinder chimes are comprised of powder coated aluminum construction and "Faith, Family, Friends" sentiment cut out of the sail.
The LED solar light will remain ON for 8 hours with a full charge.
Dimensions: Overall 28" long
Get discounted pricing on Special Offer items when you buy today.
Software: Kryptronic eCommerce, Copyright 1999-2023 Kryptronic, Inc. Exec Time: 0.145168 Seconds Memory Usage: 1.498848 Megabytes