America the Beautiful Bronze Dragonfly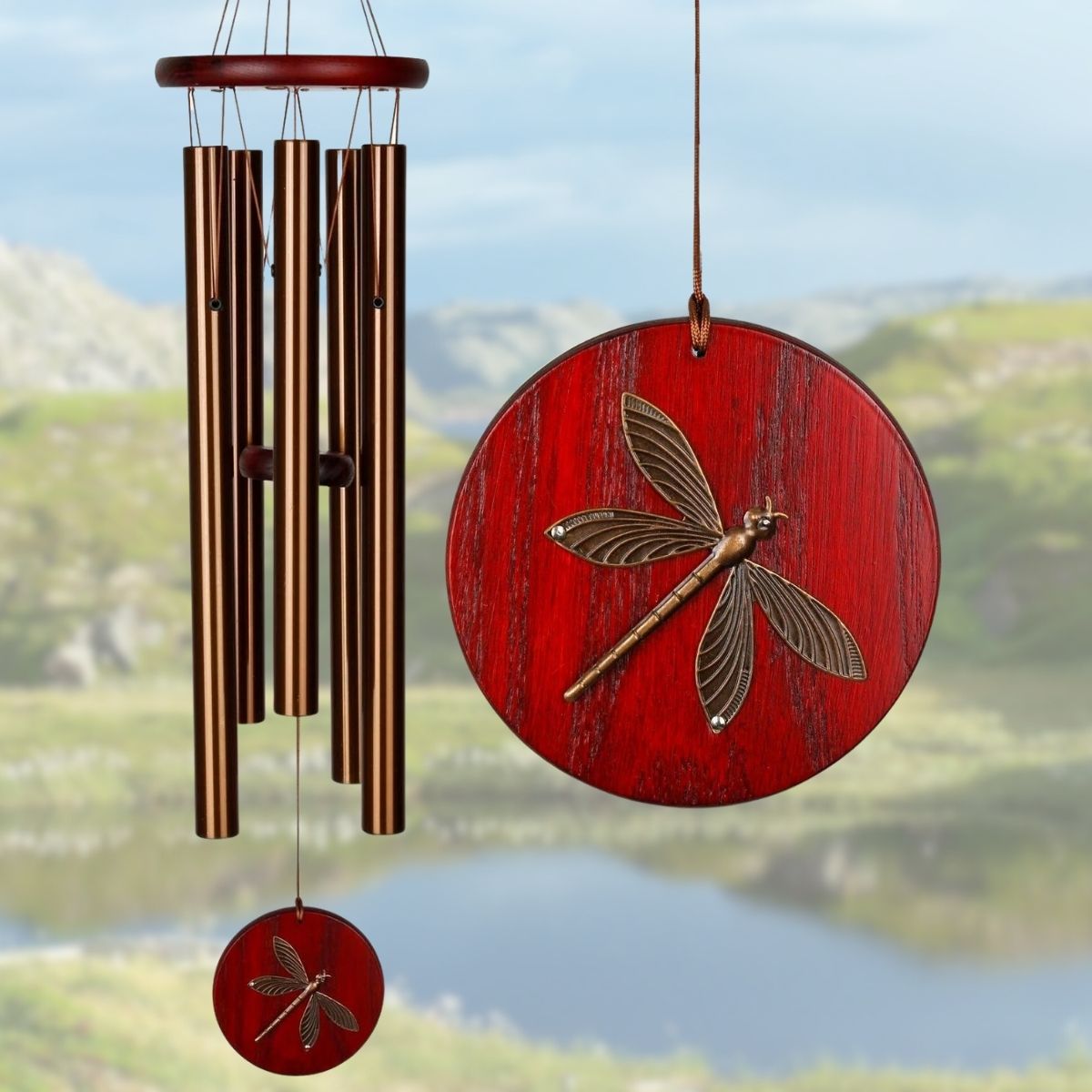 Woodstock Percussion Wind Chimes
Includes Wind Sail engraved with up to 36 characters of your thoughts, feelings, names, and dates on the front and a antiqued brass-plated steel dragonfly on the back. This dragonfly chime is tuned to the majestic notes of the patriotic song America The Beautiful . This Habitats Chime celebrates the variety of nature around us. 26 in. Overall Length, Bubinga finish ash wood, 5 bronze anodized aluminum tubes, antiqued brass-plated steel dragonfly
Engraved
E-HCBRD
HCBRD
69.98
Whimsical Winds Wind Chimes
https://whimsicalwinds.com/Item/America-the-Beautiful-Bronze-Dragonfly-Wind-Chimes
America the Beautiful Bronze Dragonfly
America the Beautiful Bronze Dragonfly
Includes Wind Sail engraved with up to 36 characters of your thoughts, feelings, names, and dates on the front and a antiqued brass-plated steel dragonfly on the back.
This dragonfly chime is tuned to the majestic notes of the patriotic song America The Beautiful . This Habitats Chime celebrates the variety of nature around us. 26 in. Overall Length, Bubinga finish ash wood, 5 bronze anodized aluminum tubes, antiqued brass-plated steel dragonfly
Denotes items that always ship for free. No shipping charges are calculated for Free Shipping items. Applies to the 48 contiguous United States. Does not include shipping to Alaska or Hawaii.
Get discounted pricing on Special Offer items when you buy today.
Software: Kryptronic eCommerce, Copyright 1999-2023 Kryptronic, Inc. Exec Time: 0.026133 Seconds Memory Usage: 1.52301 Megabytes