$100 Gift Certificate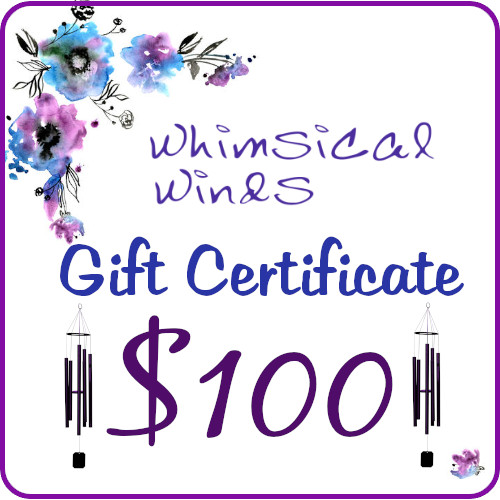 Whimsical Winds
$100 Gift Certificate. Purchase a gift certificate today. Any amount available. Always the right color!
Garden
GIFTCERT100
GC100
100.00
Whimsical Winds Wind Chimes
https://whimsicalwinds.com/Item/100-Dollar-Gift-Certificate
$100 Gift Certificate
$100 Gift Certificate
Always the correct size and color. Gift Certificates can be used for any of the items we offer. Purchased Gift Certificates never expire.
Gift Certificates are delivered to you via email immediately following your order and are good for immediate use
A hard copy of your Gift Certificates will also be delivered by USPS.
Denotes exclusion from all discount offers. Discount codes are not applicable on excluded items.
Software: Kryptronic eCommerce, Copyright 1999-2023 Kryptronic, Inc. Exec Time: 0.046028 Seconds Memory Usage: 1.276176 Megabytes