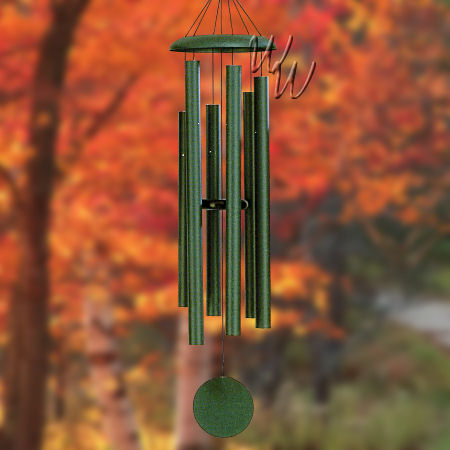 Large Wind Chimes
Discover the soothing sounds of our Tenor and Bass Tuned Windchimes! Tenor Tuned refers to a musical range higher than bass and lower than alto, while Bass Tuned is the lowest range. From C3 to A4 for Tenor and F2 to E4 for Bass, our wind chimes are
Large Wind Chimes
Large Wind Chimes
The beauty of these wind chimes joins the Deep Tenor and Bass sounds of our Largest chimes.
Tenor Tuned refers to a musical range or section higher than bass and lower than alto. The name "tenor" derives from the Latin word tenere, which means "to hold". Approximately C3, the C one octave below middle C, to the A above middle C (A4).
Bass tuned refers to a musical range or section that is the lowest of our wind chime tunings. The name "Bass" derives from the Latin word bassus or "low". Approximate range extending from around the second F below middle C to the E above middle C (i.e., F2 to E4). Listen to each of our Tenor & Bass Tuned Windchimes below by following its link or picture.
Denotes items that always ship for free. No shipping charges are calculated for Free Shipping items. Applies to the 48 contiguous United States. Does not include shipping to Alaska or Hawaii.
Denotes exclusion from all discount offers. Discount codes are not applicable on excluded items.
Get discounted pricing on Special Offer items when you buy today.
Software: Kryptronic eCommerce, Copyright 1999-2023 Kryptronic, Inc. Exec Time: 0.028263 Seconds Memory Usage: 1.983055 Megabytes