Woodstock Percussion 33 Inch Cherry Blossom Bamboo Chime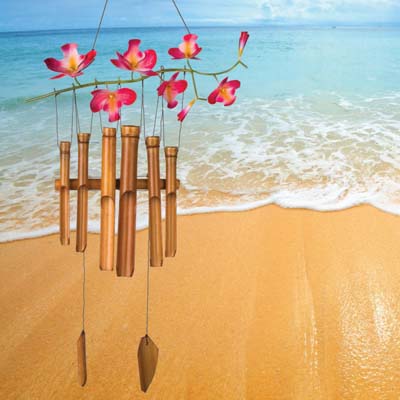 Woodstock Percussion Wind Chimes
Colorful flowers and a soothing song - it's a treat for the eyes and ears. Bamboo gives our Asli Arts chimes a mellow, musical and enchanting sound unlike any other chime. Dimensions: 33 in. Overall Length Materials: 6 bamboo tubes, hand-painted steel flowers and branch
CHERRY
CHERRY
41.80
Whimsical Winds Wind Chimes
https://whimsicalwinds.com/Item/Woodstock_Percussion_33_Inch_Cherry_Blossom_Bamboo_Chime
Woodstock Percussion 33 Inch Cherry Blossom Bamboo Chime
Woodstock Percussion 33 Inch Cherry Blossom Bamboo Chime
5% OFF Spring Special
Colorful flowers and a soothing song - it's a treat for the eyes and ears. Bamboo gives our Asli Arts chimes a mellow, musical and enchanting sound unlike any other chime.
Dimensions: 33 in. Overall Length
Materials: 6 bamboo tubes, hand-painted steel flowers and branch
Get discounted pricing on Special Offer items when you buy today.
Denotes items that always ship for free. No shipping charges are calculated for Free Shipping items. Applies to the 48 contiguous United States. Does not include shipping to Alaska or Hawaii.
Software: Kryptronic eCommerce, Copyright 1999-2019 Kryptronic, Inc. Exec Time: 0.048754 Seconds Memory Usage: 4.35009 Megabytes