Woodstock 58 Inch Chimes Of Venus in Bronze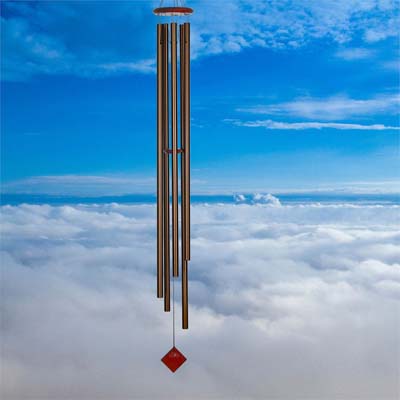 Woodstock Percussion Wind Chimes
This is the lowest tone of all our "planet" chimes. This chime is 58" long, and has six bronze anodized aluminum tubes
DCB58
DCB58
68.00
Whimsical Winds Wind Chimes
https://whimsicalwinds.com/Item/WOODSTOCK_PERCUSSION_58_INCH_CHIMES_OF_VENUS_BRONZE
Woodstock 58 Inch Chimes Of Venus in Bronze
Woodstock 58 Inch Chimes Of Venus in Bronze
15% OFF Spring Special
Venus is often called the "morning star" or "evening star" since it is clearly visible at these times. This chime is designed and handcrafted for superior musical performance. It is hand-tuned to a universal, pentatonic (five-note) scale and acts in concert with the wind to create random patterns of wonderful sound.
Dimensions: 58 in. Overall Length
Material: Bubinga finish wood, 5 bronze aluminum tubes
Get discounted pricing on Special Offer items when you buy today.
Software: Kryptronic eCommerce, Copyright 1999-2019 Kryptronic, Inc. Exec Time: 0.041853 Seconds Memory Usage: 4.152878 Megabytes