Woodstock Percussion 36 Inch Encore Wind Bells - Copper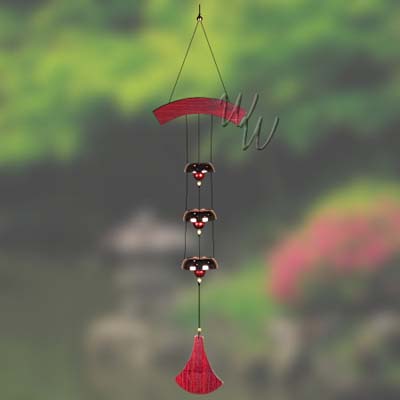 Woodstock Percussion Wind Chimes
A stunning array of copper bells that ring brightly in the breeze. These handcrafted bells are designed to ring with the wind. A creative design, this is a lovely addition to your home or garden. This chime has: Copper-plated steel bells Nylon cording Dimensions: 36" long
Wind Bells
DCCB
DCCB
37.00
Whimsical Winds Wind Chimes
https://whimsicalwinds.com/Item/WOODSTOCK-PERCUSSION-ENCORE-COPPER-WIND-BELLS
Woodstock Percussion 36 Inch Encore Wind Bells - Copper
Woodstock Percussion 36 Inch Encore Wind Bells - Copper
A stunning array of copper bells that ring brightly in the breeze.
These handcrafted bells are designed to ring with the wind. A creative design, this is a lovely addition to your home or garden.
This chime has: Copper-plated steel bells
Nylon cording
Dimensions: 36" long
Receive an in stock email notification for this item as soons as it becomes available.
DCCB - Woodstock Percussion 36 Inch Encore Wind Bells - Copper
Software: Kryptronic eCommerce, Copyright 1999-2021 Kryptronic, Inc. Exec Time: 0.017315 Seconds Memory Usage: 1.154121 Megabytes