Woodstock Metalworks Hook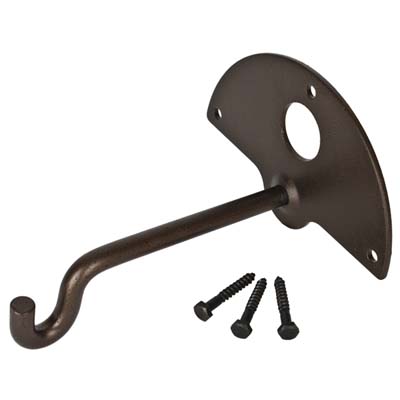 Woodstock Percussion Wind Chimes
Designed to match the look of our Heroic Windbells, with a handsome and durable antiqued copper finish, this hook is sturdy enough to support many of our largest chimes. Suitable for indoor or outdoor use, the Metalworks Hook will add a note of rustic chic to your front entryway, deck or interior space, displaying your favorite Chime, bell or gong for all to enjoy.
WMH
WMH
21.98
Whimsical Winds Wind Chimes
https://whimsicalwinds.com/Item/WMH
Woodstock Metalworks Hook
Woodstock Metalworks Hook
An appealing way to hang chimes or bells from a vertical surface.
This bracket will hold up to approximately 15 pounds.
Antiqued copper finish steel, 3 screws
Made of high grade steel
4 in. Overall Height, 6 in. Wide, 7 in. Deep
Software: Kryptronic eCommerce, Copyright 1999-2018 Kryptronic, Inc. Exec Time: 0.107153 Seconds Memory Usage: 9.955132 Megabytes