Handcrafted Red Crab Bamboo Wind Chime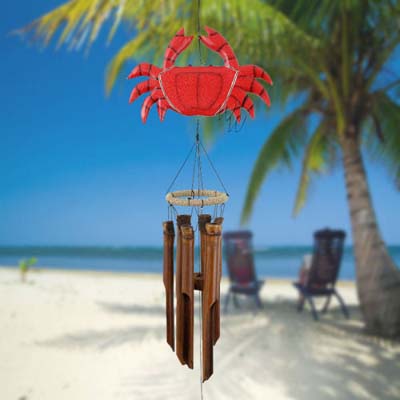 Cohasset Wind Chimes
This Cohasset Simple wind chime features 6 bamboo tubes decorated with a Red Crab on each tube. Each unique bamboo chime is hand-carved, hand-painted, and hand tuned by family craftsman on the beautiful island of Bali. Dimensions: 38 inches long x 6 inches wide (approximately)
110R
110R
40.50
Whimsical Winds Wind Chimes
https://whimsicalwinds.com/Item/Red_Crab_Bamboo_Wind_Chime
Handcrafted Red Crab Bamboo Wind Chime
Handcrafted Red Crab Bamboo Wind Chime
25% OFF Winter Special
This Cohasset Simple wind chime features 6 bamboo tubes decorated with a Red Crab on top. Only high quality bamboo, solid wood and hand polished tubes are used to create these whimsical works of art.
Dimensions: 38 inches long x 6 inches wide (approximately)
Get discounted pricing on Special Offer items when you buy today.
Software: Kryptronic eCommerce, Copyright 1999-2018 Kryptronic, Inc. Exec Time: 0.140765 Seconds Memory Usage: 10.366928 Megabytes