NC Portsmouth Harbor Buoy Bell Engraved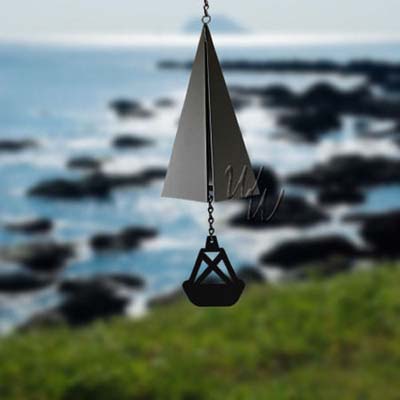 North Country Wind Bells
NC Portsmouth Harbor Buoy Bell Engraved. 9" bell approximately 24" long in triple tones
Buoy Bell
TR122
TR122
49.98
Whimsical Winds Wind Chimes
https://whimsicalwinds.com/Item/Portsmouth_Harbor_Buoy_Bell_Engraved
NC Portsmouth Harbor Buoy Bell Engraved
NC Portsmouth Harbor Buoy Bell Engraved
Portsmouth and Kittery Harbor the great Piscataqua River Bridge joining New Hampshire and Maine. The Shipyard is a heart & soul to this harbor as well A great history exists from days past to present. This new bell is three tones and measures 9 inches in height.
This bell has: 9" bell and is 24" overall length in a triple tone.
Our North Country bell features a choice of windcatcher. Product is shown with Bell Buoy windcatcher
Please choose your windcatcher below.
Proudly Made in the USA
Software: Kryptronic eCommerce, Copyright 1999-2022 Kryptronic, Inc. Exec Time: 0.020854 Seconds Memory Usage: 1.354118 Megabytes