NC Pemaquid Buoy Bell - Engraved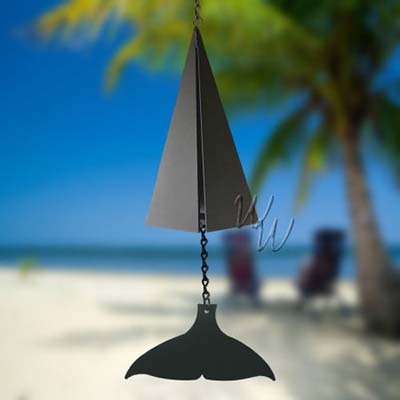 North Country Wind Bells
NC Pemaquid Buoy Bell - Engraved. 18" bell and is 33" overall length in a triple tone
Buoy Bell
TR118
TR118
99.98
Whimsical Winds Wind Chimes
https://whimsicalwinds.com/Item/Pemaquid_Buoy_Bell_Engraved
NC Pemaquid Buoy Bell - Engraved
NC Pemaquid Buoy Bell - Engraved
This bell is deep and profound, like the craggy Pemaquid Peninsula. With history stretching back before America's settlement, the land and its coves have welcomed sailors for over 350 years. Whether a simple canoe, majestic schooner, elegant yacht or working steamer, Pemaquid has stood watch over the watery changes of time. Not coincidentally, it is here that North Country Wind Bells are fashioned.
This bell has: 18" bell and is 33" overall length in a triple tone.
Our North Country bell features a choice of windcatcher. Product is shown with Whale's Tail windcatcher
Please choose your windcatcher below.
Proudly Made in the USA
Denotes items that always ship for free. No shipping charges are calculated for Free Shipping items. Applies to the 48 contiguous United States. Does not include shipping to Alaska or Hawaii.
Software: Kryptronic eCommerce, Copyright 1999-2022 Kryptronic, Inc. Exec Time: 0.05591 Seconds Memory Usage: 1.355637 Megabytes