NC Outer Banks Buoy Bell - Engraved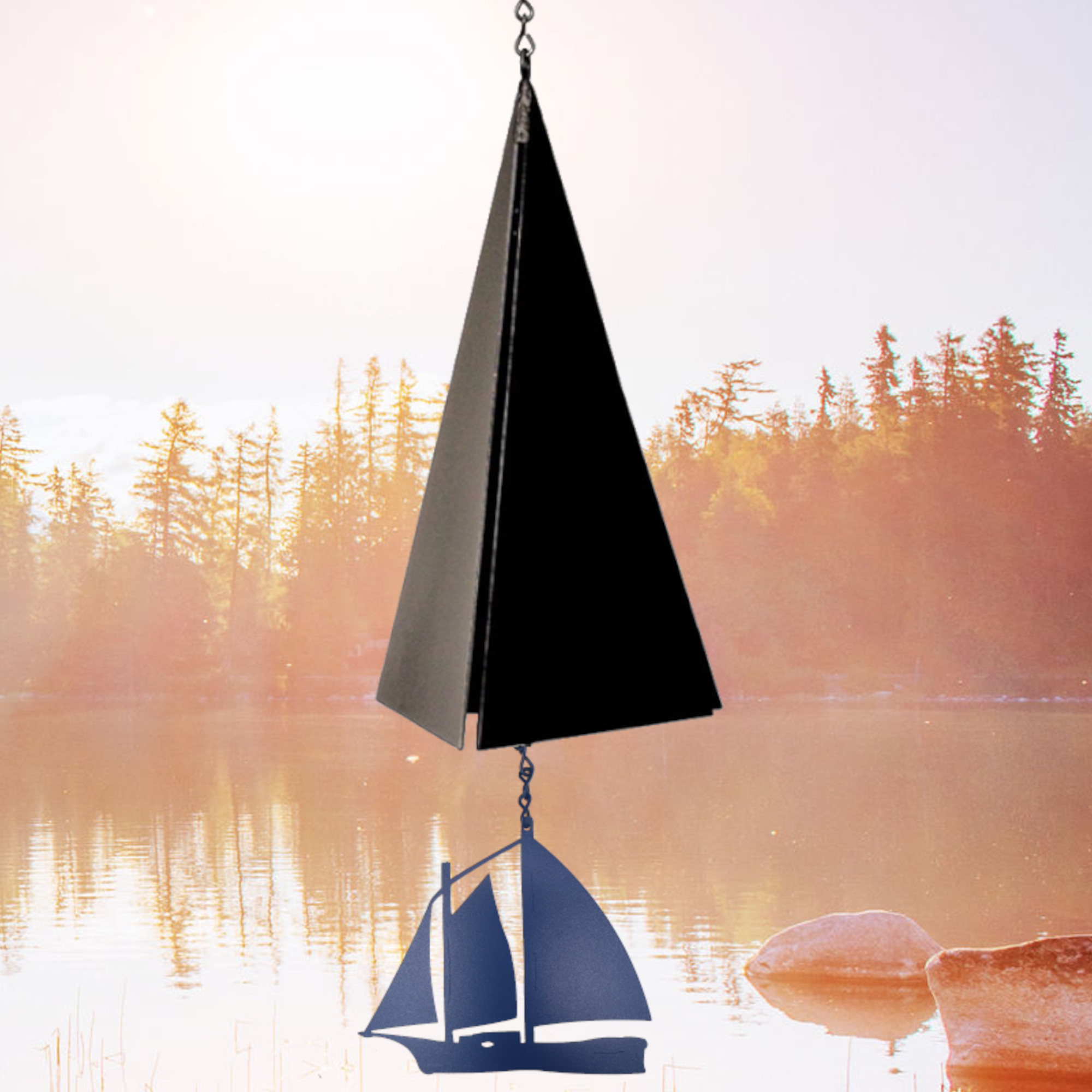 North Country Wind Bells
NC Outer Banks Buoy Bell - Engraved. This chime has: 16 1/2" bell Quality recycled steel Jack chain Heron windcatcher.
Buoy Bell
TR117
TR117
81.98
Whimsical Winds Wind Chimes
https://whimsicalwinds.com/Item/Outer_Banks_Buoy_Bell_Engraved
NC Outer Banks Buoy Bell - Engraved
NC Outer Banks Buoy Bell - Engraved
Surfcasting, beach combing and beautiful sunrises belie the treacherous fury the Atlantic Ocean can visit upon the Outer Banks. The hardy people on these tenuous strips of land depend on bell buoys to safeguard their way through inlets and dangerous shoals. Listen to the crystal tones of the Outer Banks Bell...remember the courageous mariners navigating the open ocean and coastal waters of the Outer Banks.
This bell has: 16 1/2" bell and is 31 1/2" overall length in a triple tone.
Our North Country bell features a choice of windcatcher. Product is shown with Blue Sailboat windcatcher
Please choose your windcatcher below.
Proudly Made in the USA
Receive an in stock email notification for this item as soons as it becomes available.
TR117 - NC Outer Banks Buoy Bell - Engraved
Denotes items that always ship for free. No shipping charges are calculated for Free Shipping items. Applies to the 48 contiguous United States. Does not include shipping to Alaska or Hawaii.
Software: Kryptronic eCommerce, Copyright 1999-2022 Kryptronic, Inc. Exec Time: 0.019101 Seconds Memory Usage: 1.32 Megabytes