North Country Sentinel Lighthouse Bell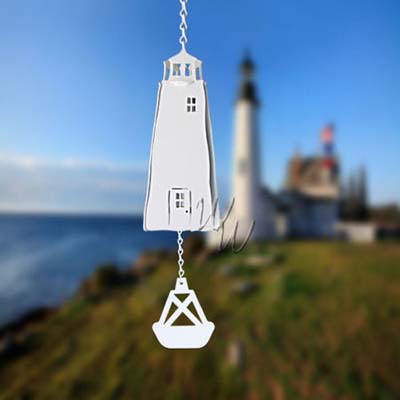 North Country Wind Bells
North Country Sentinel Lighthouse Bell. 15" bell approximately 30" long in a single tone
Buoy Bell
E303
303
76.00
Whimsical Winds Wind Chimes
https://whimsicalwinds.com/Item/North-Country-Sentinel-Lighthouse-Bell
North Country Sentinel Lighthouse Bell
North Country Sentinel Lighthouse Bell
The largest of the three sided 'stone lighthouses', this is a favorite because of the true sounds it creates. It really brings you right into a busy harbor!
This bell has: 15" bell and is 30" overall length in a three sided single tone.
Our North Country bell features a choice of windcatcher. Product is shown with Bell Buoy windcatcher
Please choose your windcatcher below.
Proudly Made in the USA
Software: Kryptronic eCommerce, Copyright 1999-2022 Kryptronic, Inc. Exec Time: 0.111569 Seconds Memory Usage: 1.361382 Megabytes