North Country Bar Harbor Buoy Bell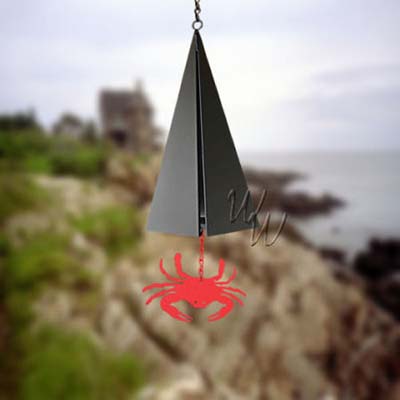 North Country Wind Bells
14" bell approximately 29" long in triple tones with choice of wind sail
111
111
64.95
Whimsical Winds Wind Chimes
https://whimsicalwinds.com/Item/North-Country-Bar-Harbor-Buoy-Bell
North Country Bar Harbor Buoy Bell
North Country Bar Harbor Buoy Bell
Capture the majesty of nature, where wind, water, fog, forest and mountains create an ever-changing tapestry of sound and beauty. For many years Bar Harbor has drawn those who love the water. Our bell recalls this unique setting.
This bell has: 14" bell and is 29" overall length in a triple tone.
Our North Country bell features a choice of windcatcher. Product is shown with Red Crab windcatcher
Please choose your windcatcher below.
Proudly Made in the USA
Denotes items that always ship for free. No shipping charges are calculated for Free Shipping items. Applies to the 48 contiguous United States. Does not include shipping to Alaska or Hawaii.
Software: Kryptronic eCommerce, Copyright 1999-2019 Kryptronic, Inc. Exec Time: 0.083451 Seconds Memory Usage: 4.541168 Megabytes