Music Of The Spheres 50 Inch Wind Chime - Hawaiian Alto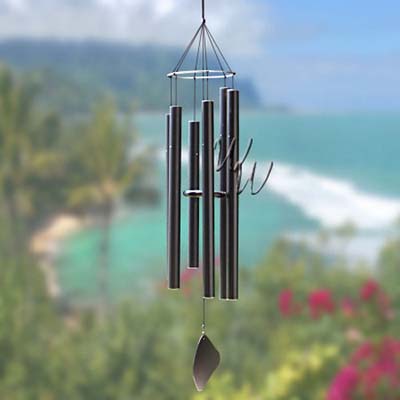 Music Of The Spheres
Music Of The Spheres Alto Chimes come in 10 tunings. This chime has: 6 tempered aluminum alloy tubes Tough synthetic cording Solid polyethylene clappers for superior tonal quality Dimensions: 50" long ; 1 1/2" tube diameter
HA
HA
193.80
Whimsical Winds Wind Chimes
https://whimsicalwinds.com/Item/MUSIC_OF_THE_SPHERES_50_INCH_HAWAIIAN_ALTO_WIND_CHIME
Music Of The Spheres 50 Inch Wind Chime - Hawaiian Alto
Music Of The Spheres 50 Inch Wind Chime - Hawaiian Alto
Music Of The Spheres Alto Chimes come in 10 tunings.
This chime has: 6 tempered aluminum alloy tubes
Tough synthetic cording Solid polyethylene clappers for superior tonal quality
Dimensions: 50" long ; 1 1/2" tube diameter
Proudly Made in the USA
Denotes items that always ship for free. No shipping charges are calculated for Free Shipping items. Applies to the 48 contiguous United States. Does not include shipping to Alaska or Hawaii.
Software: Kryptronic eCommerce, Copyright 1999-2018 Kryptronic, Inc. Exec Time: 0.108739 Seconds Memory Usage: 10.332428 Megabytes