NC Long Island Buoy Bell - Engraved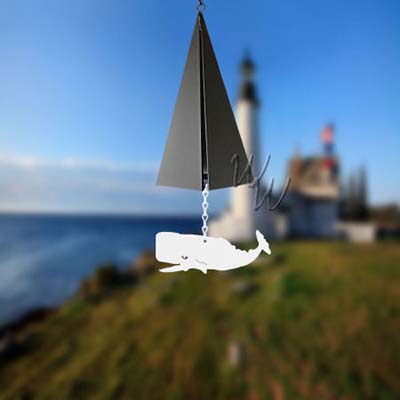 North Country Wind Bells
NC Long Island Buoy Bell - Engraved. 13 1/2" bell approximately 28 1/2" long in triple tones
Buoy Bell
TR120
TR120
74.98
Whimsical Winds Wind Chimes
https://whimsicalwinds.com/Item/Long_Island_Buoy_Bell_Engraved
NC Long Island Buoy Bell - Engraved
NC Long Island Buoy Bell - Engraved
From whaling ships entering Greenport to the fleet of "bunker boats" fishing for menhaden, Long Island has always been a haven for sailors and fishermen. The clarion tones of the Long Island Bell represent the safe harbor remembered and sought during watery voyages.
This bell has: 13 1/2" bell and is 28 1/2" overall length in a triple tone.
Our North Country bell features a choice of windcatcher. Product is shown with White Whale windcatcher
Please choose your windcatcher below.
Proudly Made in the USA
Software: Kryptronic eCommerce, Copyright 1999-2022 Kryptronic, Inc. Exec Time: 0.028706 Seconds Memory Usage: 1.350037 Megabytes