NC Cape May Buoy Bell - Engraved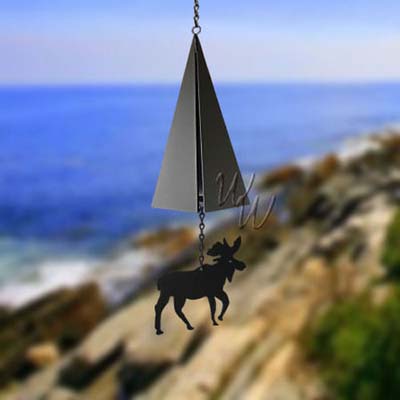 North Country Wind Bells
NC Cape May Buoy Bell - Engraved. 14" bell approximately 29" long in a single tone with choice of wind sail
Buoy Bell
TR113
TR113
69.98
Whimsical Winds Wind Chimes
https://whimsicalwinds.com/Item/Cape_May_Buoy_Bell_Engraved
NC Cape May Buoy Bell - Engraved
NC Cape May Buoy Bell - Engraved
Cape May is known as one of the oldest seashore resorts in America, having a rich and important history. Once being inhabited by Indians, and then being "settled" in the 17th century by Dutch and English explorers, Cape May became an important harbor and whaling center because of the rich abundance of the seas.
This bell has: 14" bell and is 29" overall length in a single tone.
Our North Country bell features a choice of windcatcher. Product is shown with Moose windcatcher
Please choose your windcatcher below.
Proudly Made in the USA
Software: Kryptronic eCommerce, Copyright 1999-2022 Kryptronic, Inc. Exec Time: 0.101339 Seconds Memory Usage: 1.35424 Megabytes