NC Boston Harbor Buoy Bell - Engraved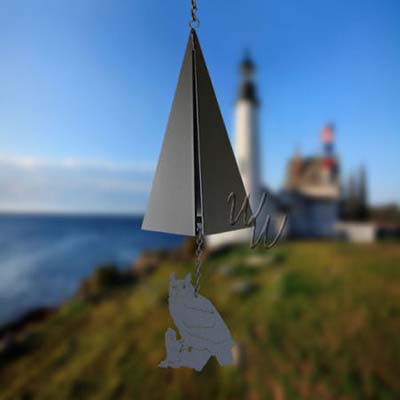 North Country Wind Bells
NC Boston Harbor Buoy Bell - Engraved. 10" bell Approximately 25" long with two tones in Black with a choice of windsail
Buoy Bell
TR104
TR104
57.98
Whimsical Winds Wind Chimes
https://whimsicalwinds.com/Item/Boston_Harbor_Buoy_Bell_Engraved
NC Boston Harbor Buoy Bell - Engraved
NC Boston Harbor Buoy Bell - Engraved
1774 marked the Boston Harbor as a giant tea cup for the great "Boston Tea Party". A noble harbor to greet and guard so many seafaring men and women over it's history since the arrival of English and Euopean settlers.
This bell has: 10" bell and is 25" overall length in a two tone.
Our North Country bell features a choice of windcatcher. Product is shown with Owl windcatcher
Please choose your windcatcher below.
Proudly Made in the USA
Software: Kryptronic eCommerce, Copyright 1999-2022 Kryptronic, Inc. Exec Time: 0.026059 Seconds Memory Usage: 1.353859 Megabytes