NC Boothbay Harbor - Anchor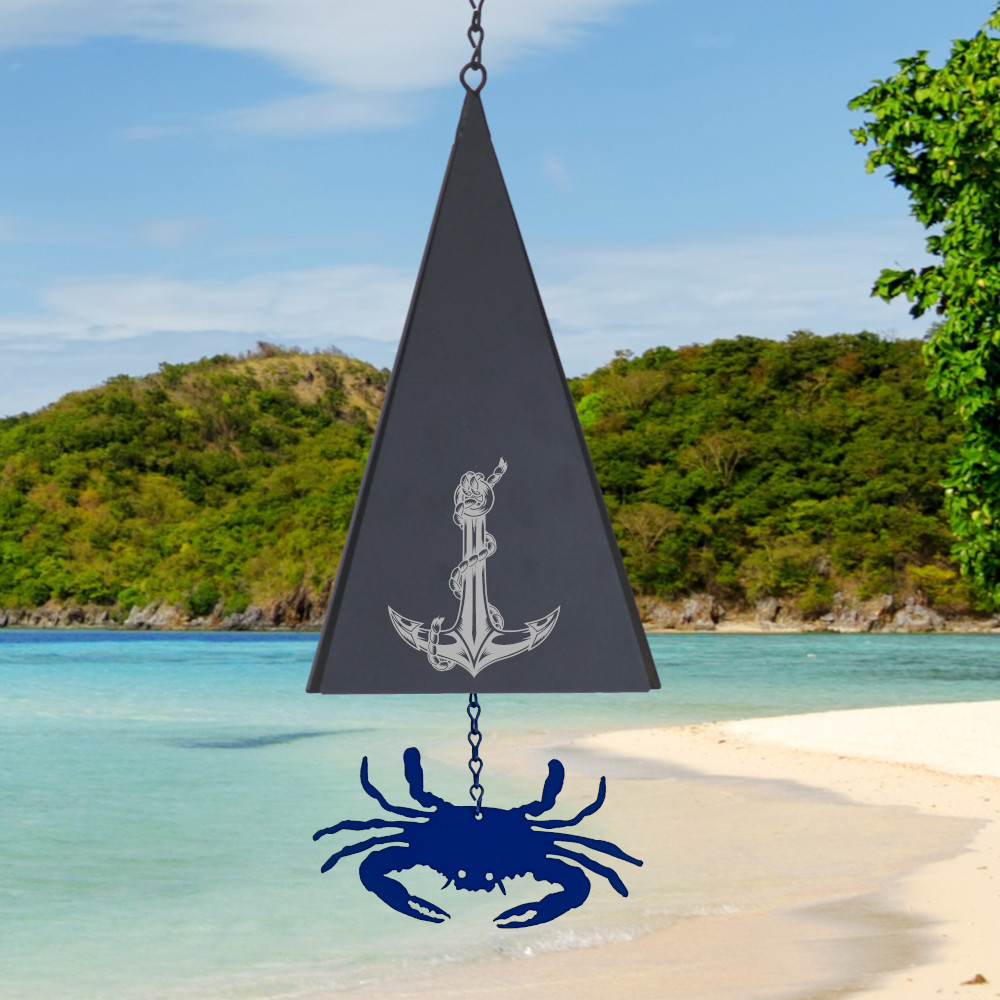 North Country Wind Bells
NC Boothbay Harbor - Anchor. 10" bell Quality recycled steel Jack chain with choice of windcatcher Dimensions: Approximately 25" long This chime offers triple tones.
Buoy Bell
TRD102
TRD102
74.98
Whimsical Winds Wind Chimes
https://whimsicalwinds.com/Item/Boothbay-Harbor-Anchor
NC Boothbay Harbor - Anchor
NC Boothbay Harbor - Anchor
A bustling and busy harbor offering peace and respite from the Atlantic Ocean's power, our Boothbay Harbor Bell reflects the mellow calm that overtakes all at day's end.
This bell has: 10" bell and is 25" overall length in a triple tone.
Our North Country bell features a choice of windcatcher. Product is shown with Blue Crab windcatcher
Please choose your windcatcher below.
Proudly Made in the USA
Software: Kryptronic eCommerce, Copyright 1999-2022 Kryptronic, Inc. Exec Time: 0.046169 Seconds Memory Usage: 1.341011 Megabytes