NC Bar Harbor Buoy Bell - Engraved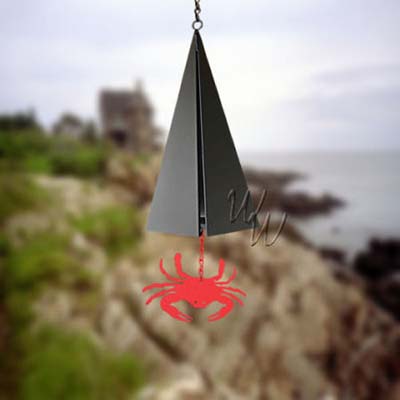 North Country Wind Bells
NC Bar Harbor Buoy Bell - Engraved. 14" bell approximately 29" long in triple tones with choice of wind sail
Buoy Bell
TR111
TR111
67.98
Whimsical Winds Wind Chimes
https://whimsicalwinds.com/Item/Bar_Harbor_Buoy_Bell_Engraved
NC Bar Harbor Buoy Bell - Engraved
NC Bar Harbor Buoy Bell - Engraved
Capture the majesty of nature, where wind, water, fog, forest and mountains create an ever-changing tapestry of sound and beauty. For many years Bar Harbor has drawn those who love the water. Our bell recalls this unique setting.
This bell has: 14" bell and is 29" overall length in a triple tone.
Our North Country bell features a choice of windcatcher. Product is shown with Red Crab windcatcher
Please choose your windcatcher below.
Proudly Made in the USA
Software: Kryptronic eCommerce, Copyright 1999-2022 Kryptronic, Inc. Exec Time: 0.031168 Seconds Memory Usage: 1.354492 Megabytes