Bells Of Vienna 50 Inch Ruby Splash Wind Chime - Scale Of A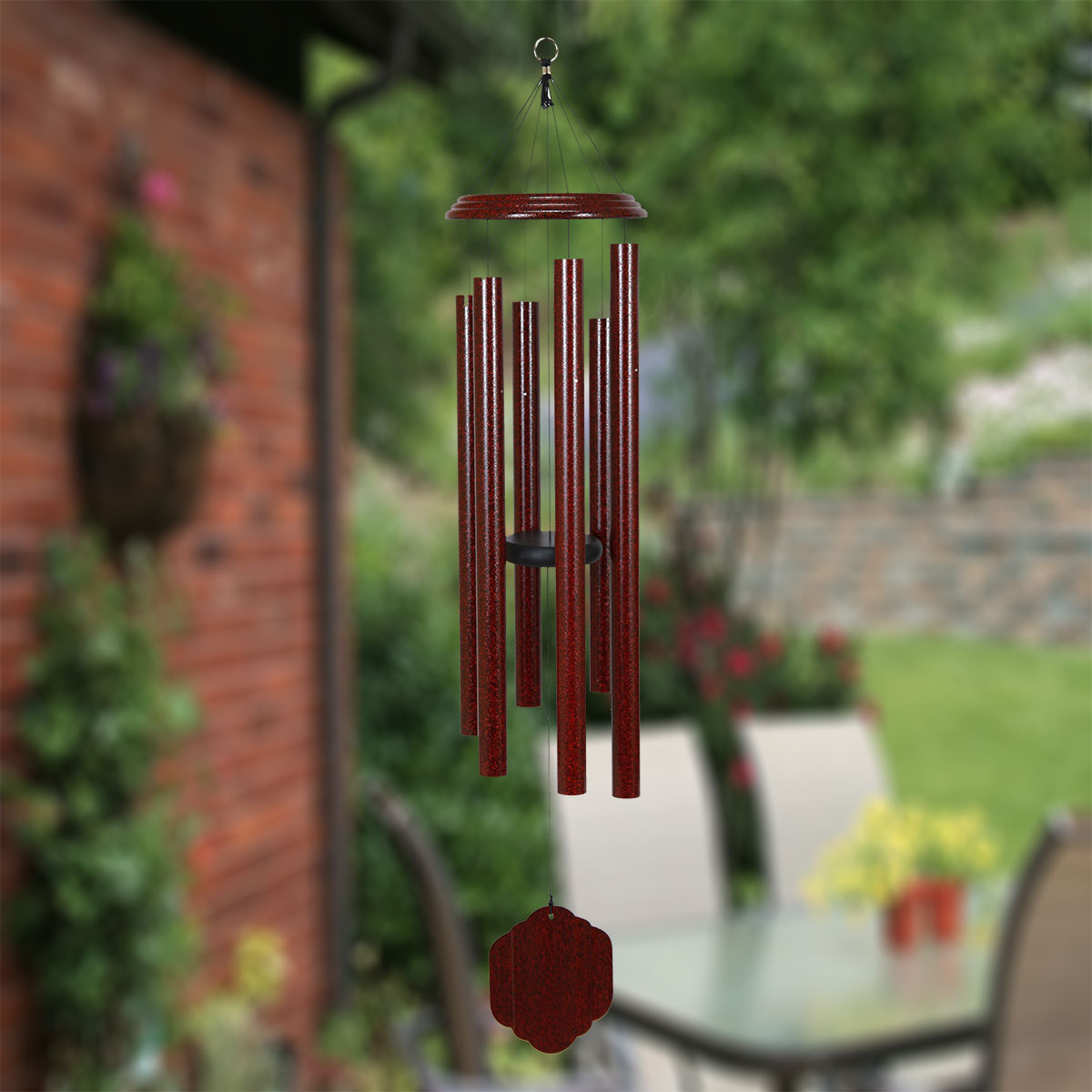 Bells Of Vienna Wind Chimes
Our Ruby Splash finish is a durable, textured deep red with black veins. One of Bells of Vienna windchimes exceptionally popular and newest colors. It's reflective surface shines well in the light. This chime has: 6 aluminum powder-coated tubes Heavy duty nylon cording High density striker for a clear tone and high resonance Dimensions: 50" long ; 1 1/2" tube diameter This chime is hand-tuned to the key of A
R516RS
R516RS
217.98
Whimsical Winds Wind Chimes
https://whimsicalwinds.com/Item/BELLS-OF-VIENNA-50-INCH-RUBY-SPLASH-WIND-CHIMES
Bells Of Vienna 50 Inch Ruby Splash Wind Chime - Scale Of A
Bells Of Vienna 50 Inch Ruby Splash Wind Chime - Scale Of A
Our Ruby Splash finish is a durable, textured deep red with black veins. One of Bells of Vienna windchimes exceptionally popular and newest colors. It's reflective surface shines well in the light.
This chime has: 6 aluminum powder-coated tubes
Heavy duty nylon cording High density striker for a clear tone and high resonance
Dimensions: 50" long ; 1 1/2" tube diameter
This chime is hand-tuned to the key of A
Proudly Made in the USA
Receive an in stock email notification for this item as soons as it becomes available.
R516RS - Bells Of Vienna 50 Inch Ruby Splash Wind Chime - Scale Of A
Denotes items that always ship for free. No shipping charges are calculated for Free Shipping items. Applies to the 48 contiguous United States. Does not include shipping to Alaska or Hawaii.
Software: Kryptronic eCommerce, Copyright 1999-2021 Kryptronic, Inc. Exec Time: 0.114565 Seconds Memory Usage: 1.349564 Megabytes