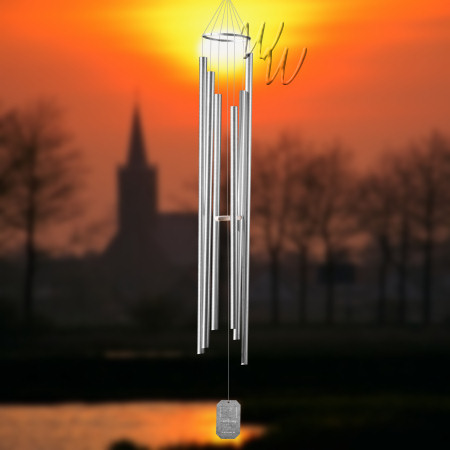 Church Bell Wind Chimes, large church bell chimes, church bell chimes, church bell sounding wind chime
church bell wind chimes at whimsicalwinds.com, Your Source for large church bell wind chimes, church bell chimes, church bell sounding wind chime and church bell wind chimes Tuned wind chimes that sound like the soothing music of church bells. These
Church Bell Tuned Chimes
Church Bell Tuned Chimes
The soothing music of church bells
Tuned wind chimes that sound like the soothing music of church bells. These chimes are tuned so that each creates the familiar ringing of church or Steeple bells. Listen to each of our church bell wind chimes below by following it's link or picture.
Get discounted pricing on Special Offer items when you buy today.
Denotes items that always ship for free. No shipping charges are calculated for Free Shipping items. Applies to the 48 contiguous United States. Does not include shipping to Alaska or Hawaii.
Software: Kryptronic eCommerce, Copyright 1999-2022 Kryptronic, Inc. Exec Time: 0.021388 Seconds Memory Usage: 1.313187 Megabytes